Phnom Penh (FN), Feb. 23 – On 22 February 2023, the Singapore Embassy in Phnom Penh hosted its first-ever Cambodia-Singapore Cooperation Centre (CSCC) alumni reception. Some 200 guests were present, including Guest of Honour Ouch Borith, minister delegate attached to the prime minister and standing secretary of state of foreign affairs and international cooperation.
More than 11,000 Cambodian officials have attended courses under the Initiative for ASEAN Integration (IAI). Ambassador Teo Lay Cheng said that in the early years of Cambodia's nation building, Singapore offered courses such as IT training programme; basic financial management; and trade, logistics and facilitation. She added: "fast forward to present day, the CSCC is now curating courses such as 'Big Data and Analytics'; 'Entrepreneurship and Start-Up Ecosystems'; and 'Sustainable Development and Urban Planning'. This speaks volumes of how far Cambodia has come". Ambassador Teo observed that while the type of courses has evolved over the years, what has not changed is the pertinacious and unyielding desire of Cambodian officials to keep learning and growing.
Singapore is a steadfast partner of Cambodia's growth journey. The ambassador said that she was gratified to note that many alumni members who started off as junior officials are now occupying senior echelons in government and the private sector, making important contributions to the society. She added that: "today, we have amongst us, a course participant from the 2006 cohort. This attests to the enduring friendship and abiding affection between the people of our two countries". Ambassador Teo also announced that the Embassy will soon be launching a microsite for people who are interested to know more about the CSCC.
Delegate minister Ouch Borith recalled that the IAI was initiated by the then Singapore prime minister Goh Chok Tong, and launched at the 4th ASEAN Informal Summit in 2000 in Singapore, to help Cambodia, Laos, Myanmar and Viet Nam reap the full benefits of regional integration, and actively contribute to ASEAN Community building efforts. He said that the COVID19 pandemic did not prevent the CSCC from continuing its work to advance the implementation of IAI programmes as many courses were held online. Minister delegate Ouch Borith thanked Singapore for its continued support in the area of human resource development and praised the CSCC and trainers who have worked tirelessly to provide high quality courses for Cambodian officials.
Technical cooperation is a key plank of Singapore's bilateral relationship with Cambodia. In 2002, Singapore established the Cambodia-Singapore Training Centre (CSTC) following the launch of the IAI. In 2018, the CSTC was upgraded to meet the evolving needs and aspirations of Cambodia. Last year, Cambodian foreign minister Prak Sokhonn and Singapore foreign minister Vivian Balakrishnan officially opened the CSCC.
=FRESH NEWS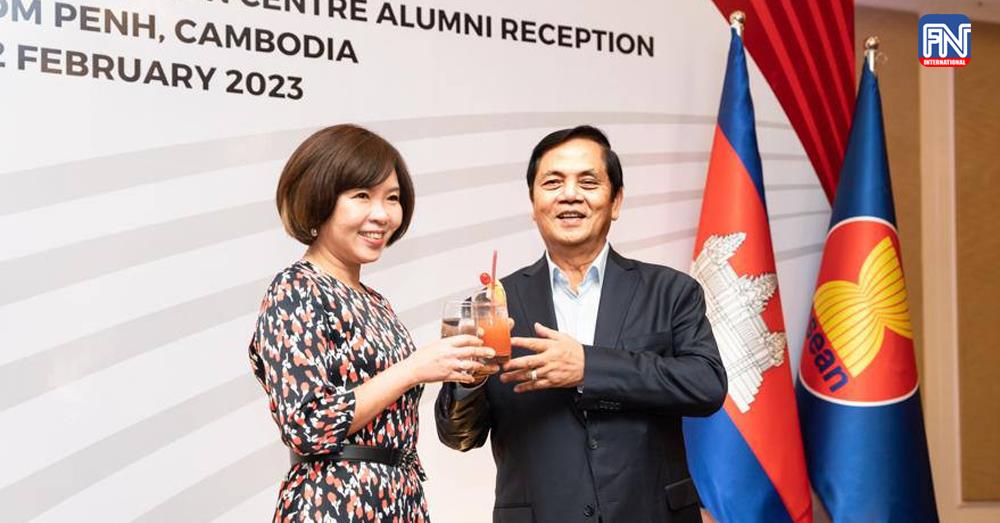 Minister Delegate Attached to the Prime Minister and Standing Secretary of State of Foreign Affairs and International Cooperation and Ambassador Teo Lay Cheng at the first Cambodia-Singapore Cooperation Centre Alumni Reception in Phnom Penh, 22 February 2023.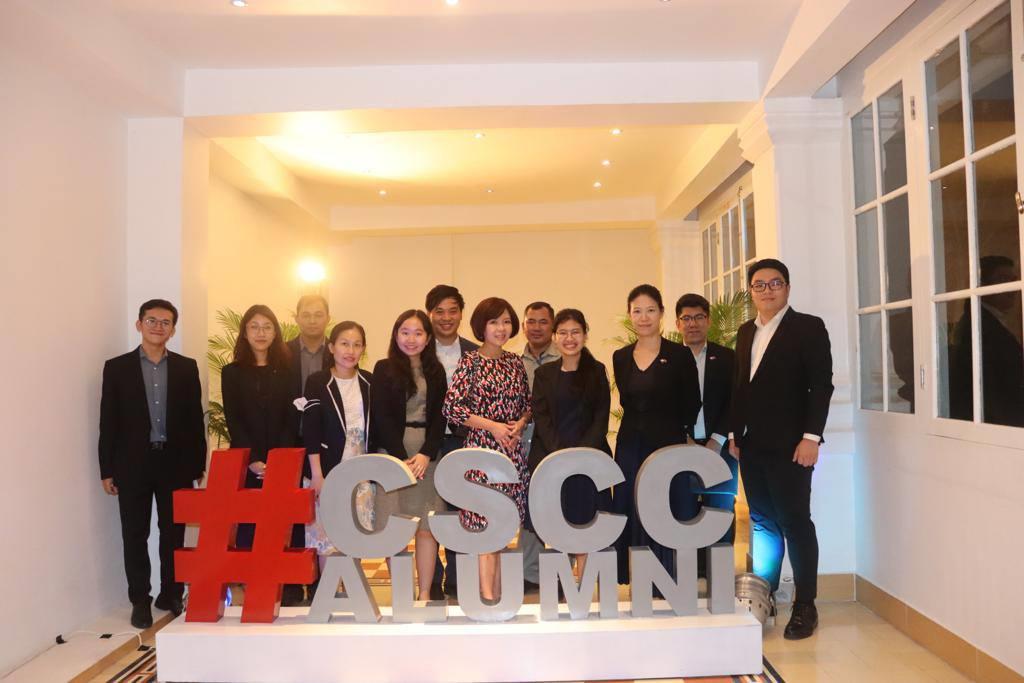 Singapore Embassy Staff at the first Cambodia-Singapore Cooperation Centre Alumni Reception in Phnom Penh, 22 February 2023.