Phnom Penh (FN), Mar. 13 – Acting Head of State Say Chhum promulgated Cambodia's Law on Preventive Measures against the Spread of COVID19 and Other Severe and Dangerous Contagious Diseases on 11 March 2021.
This law aims to protect people's lives, public health, and public order, as well as minimize the impact of the spread of these contagious diseases on the social and economic sectors in the Kingdom of Cambodia.
The Ministry of Justice has unofficially translated the law into English and Chinese.
Read in full below.
=FRESH NEWS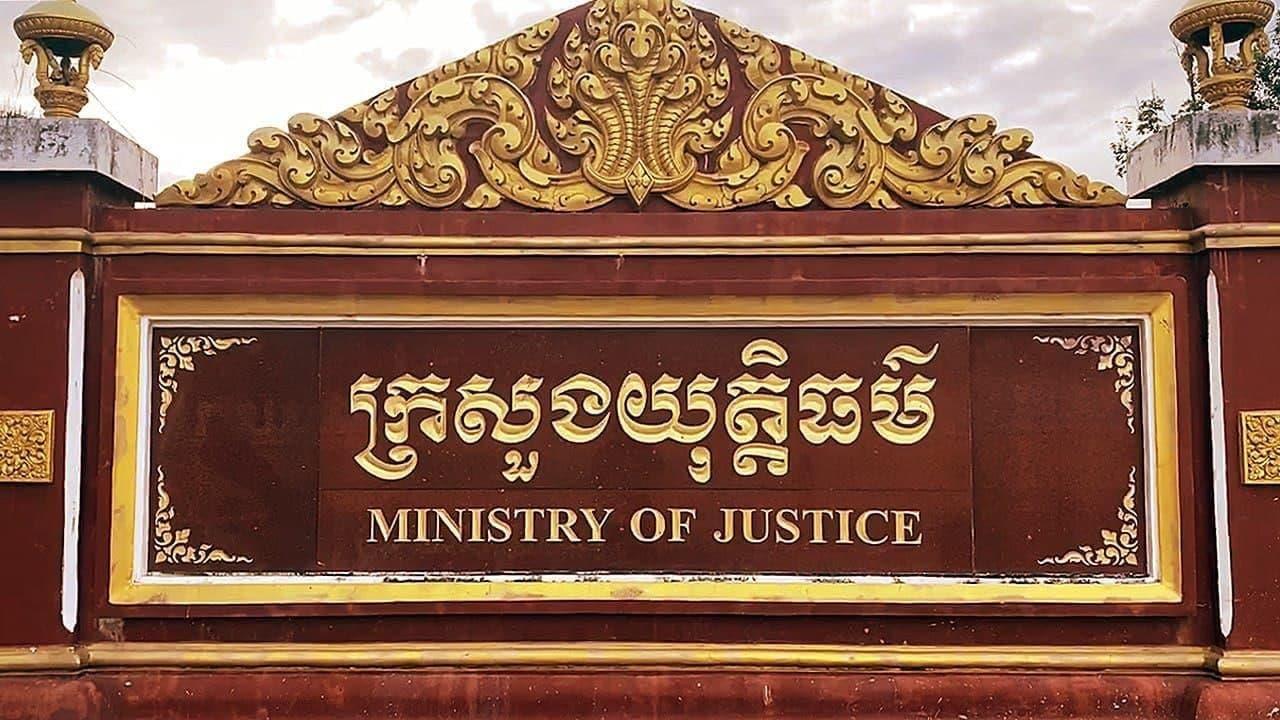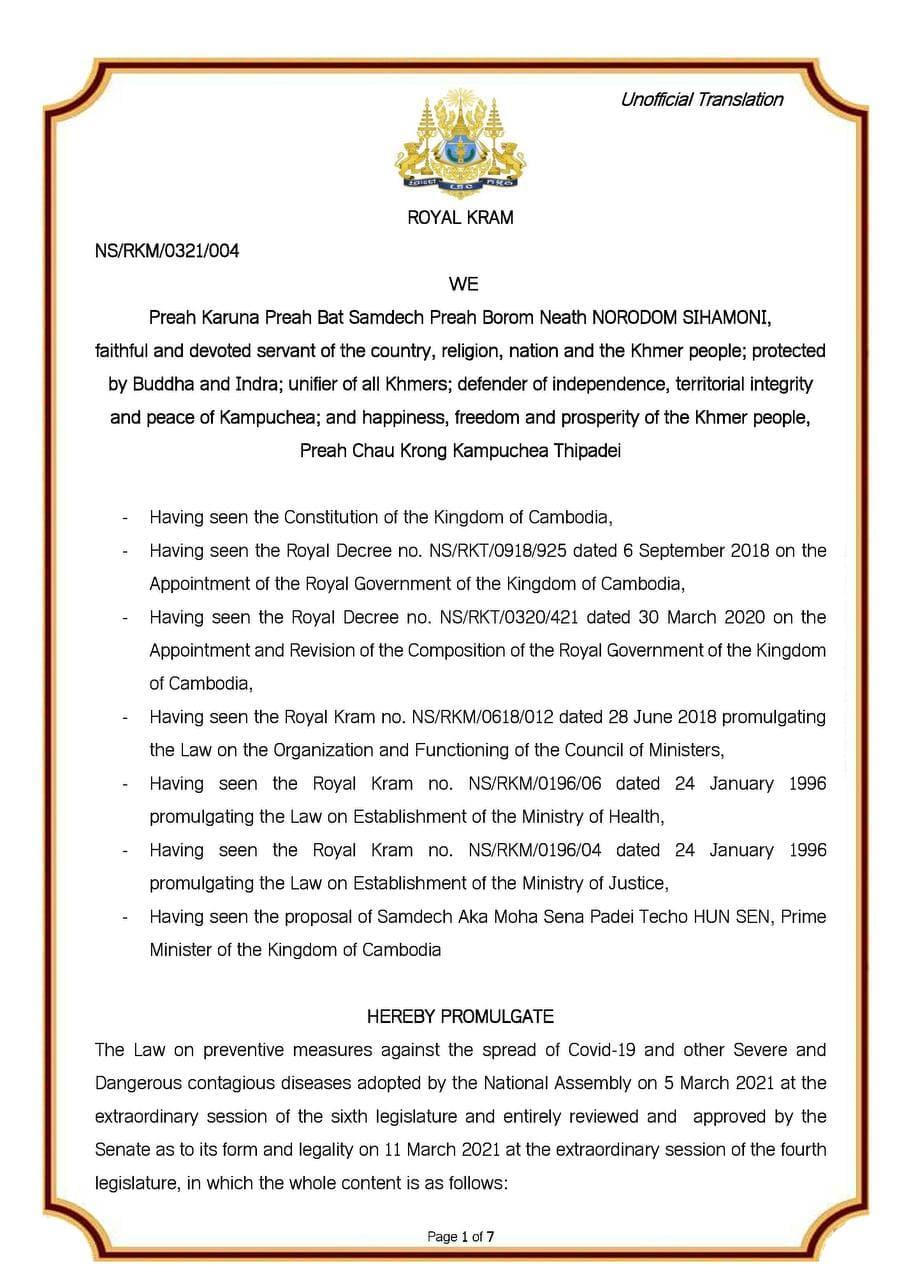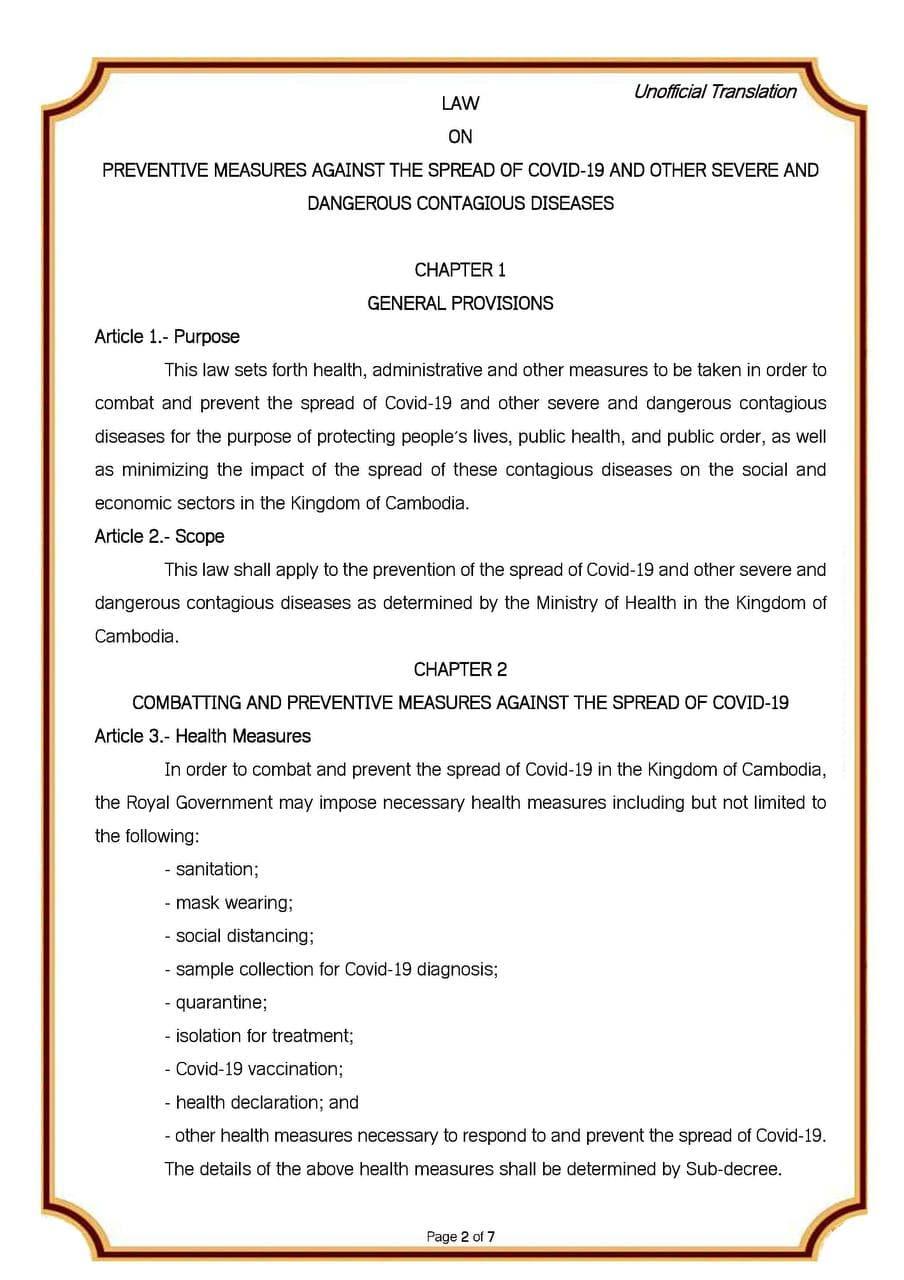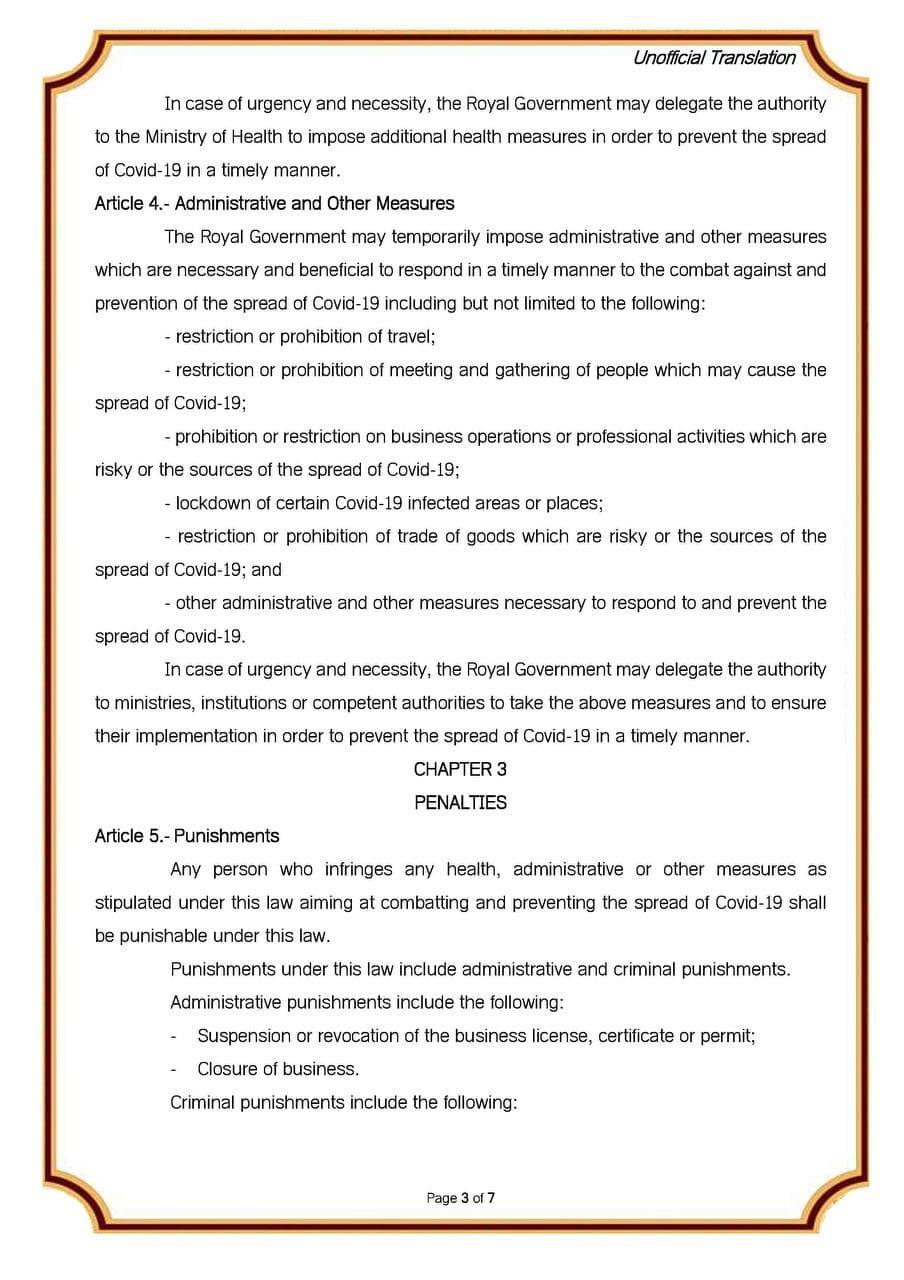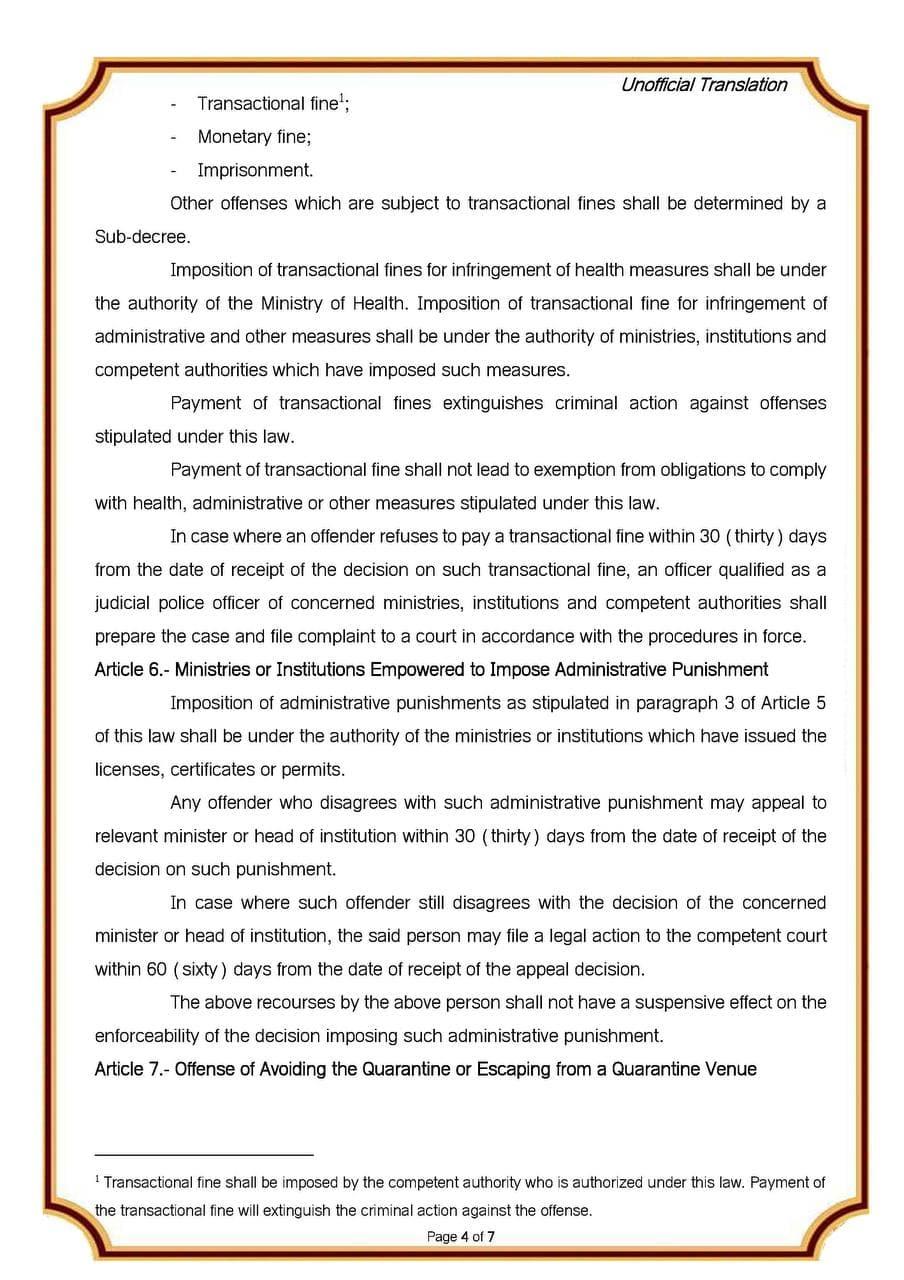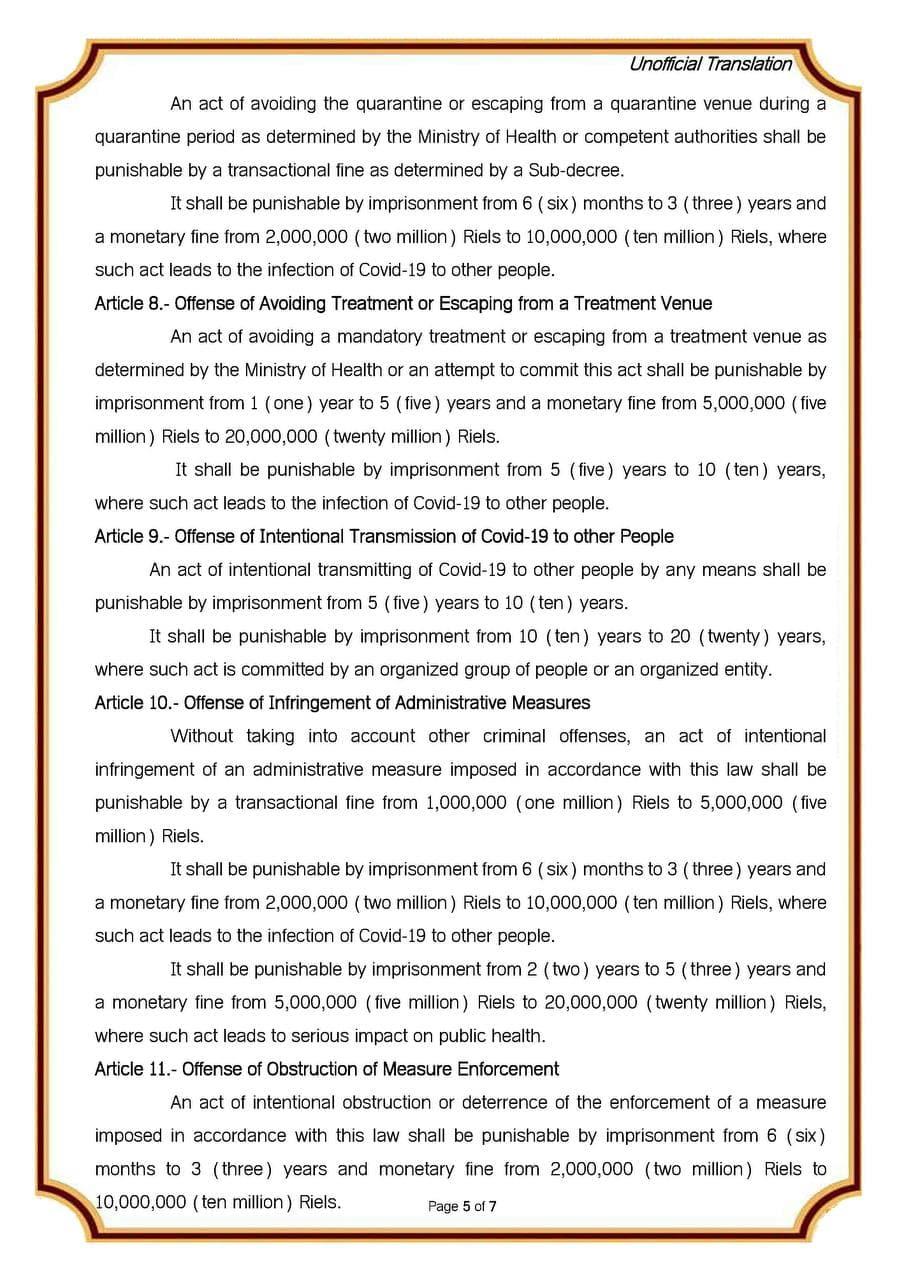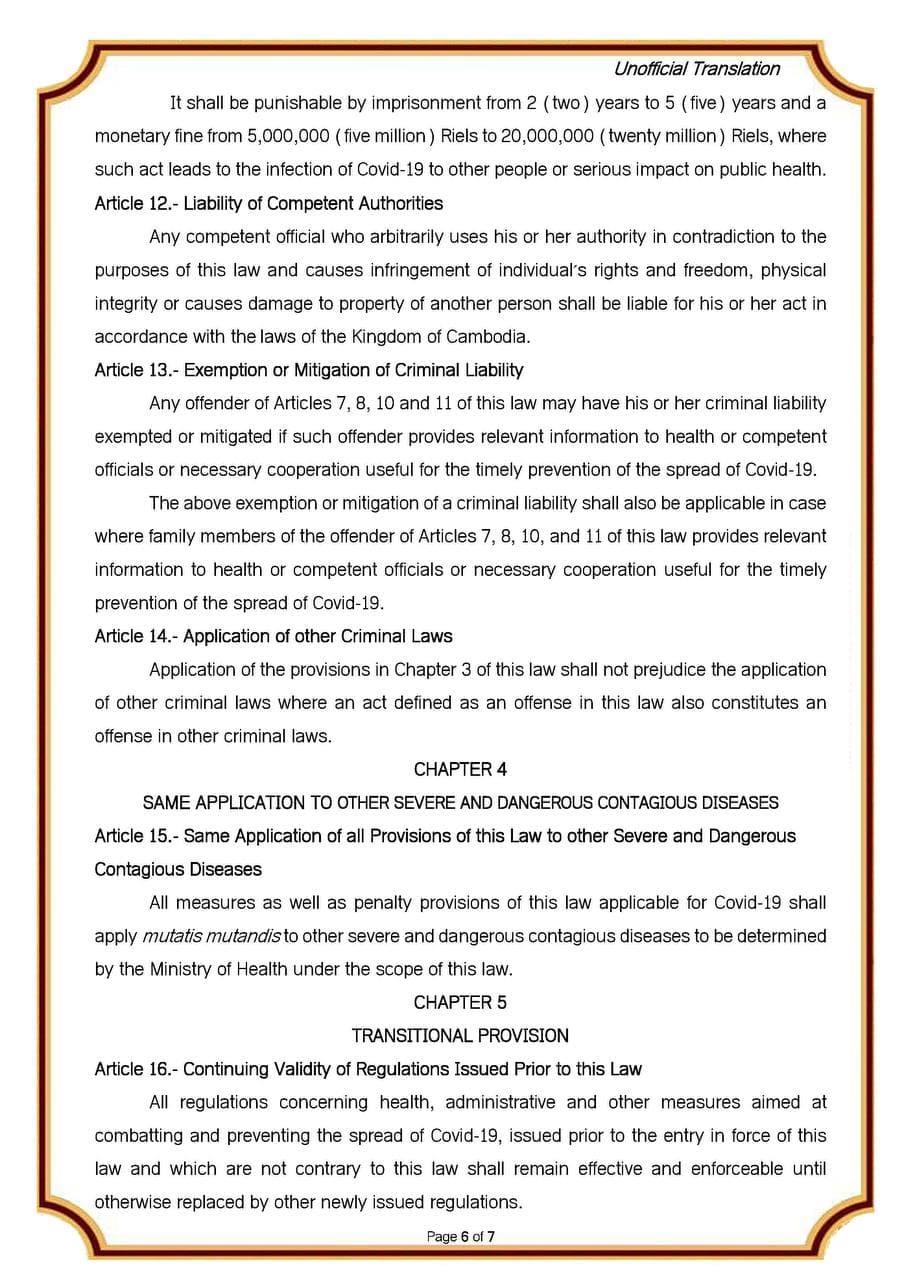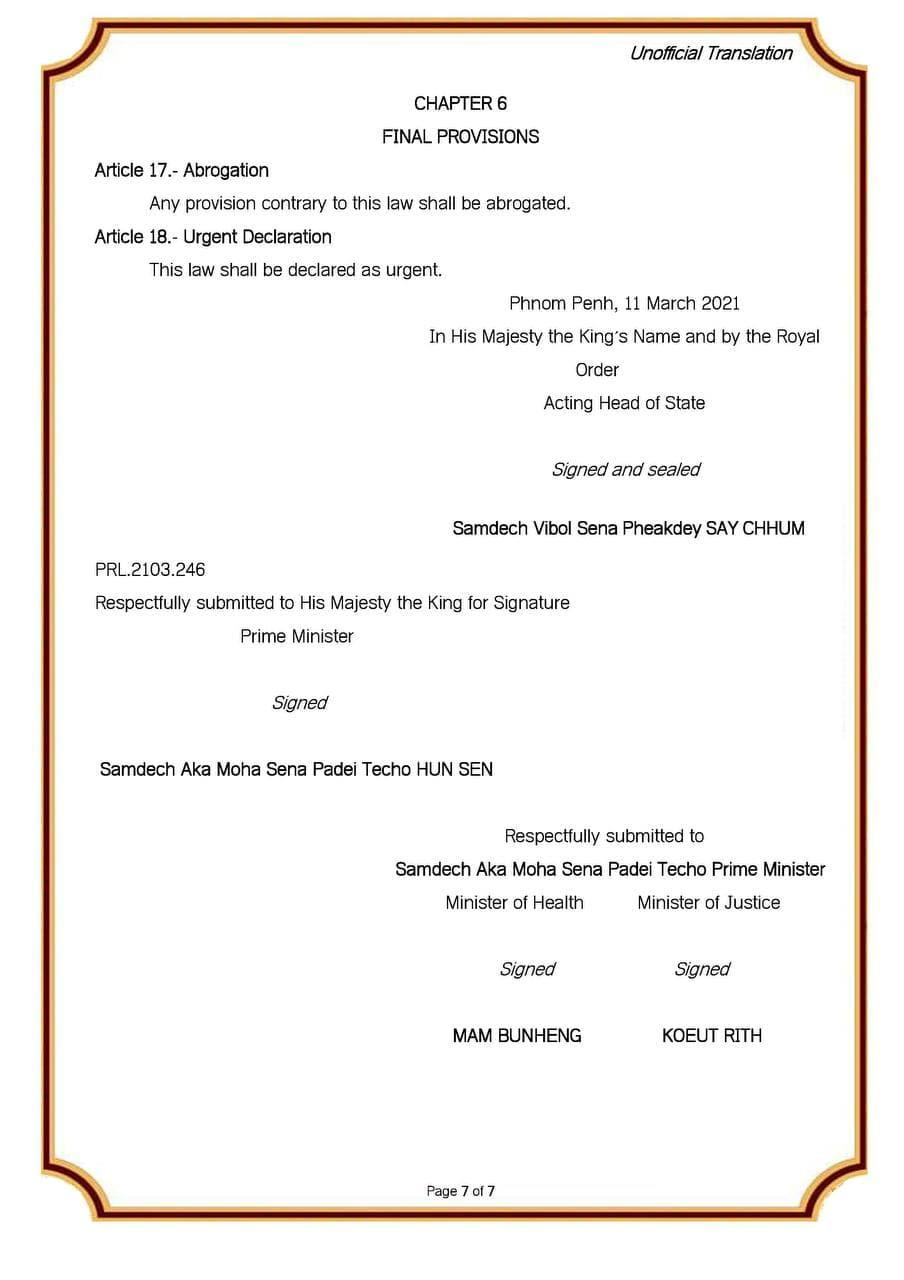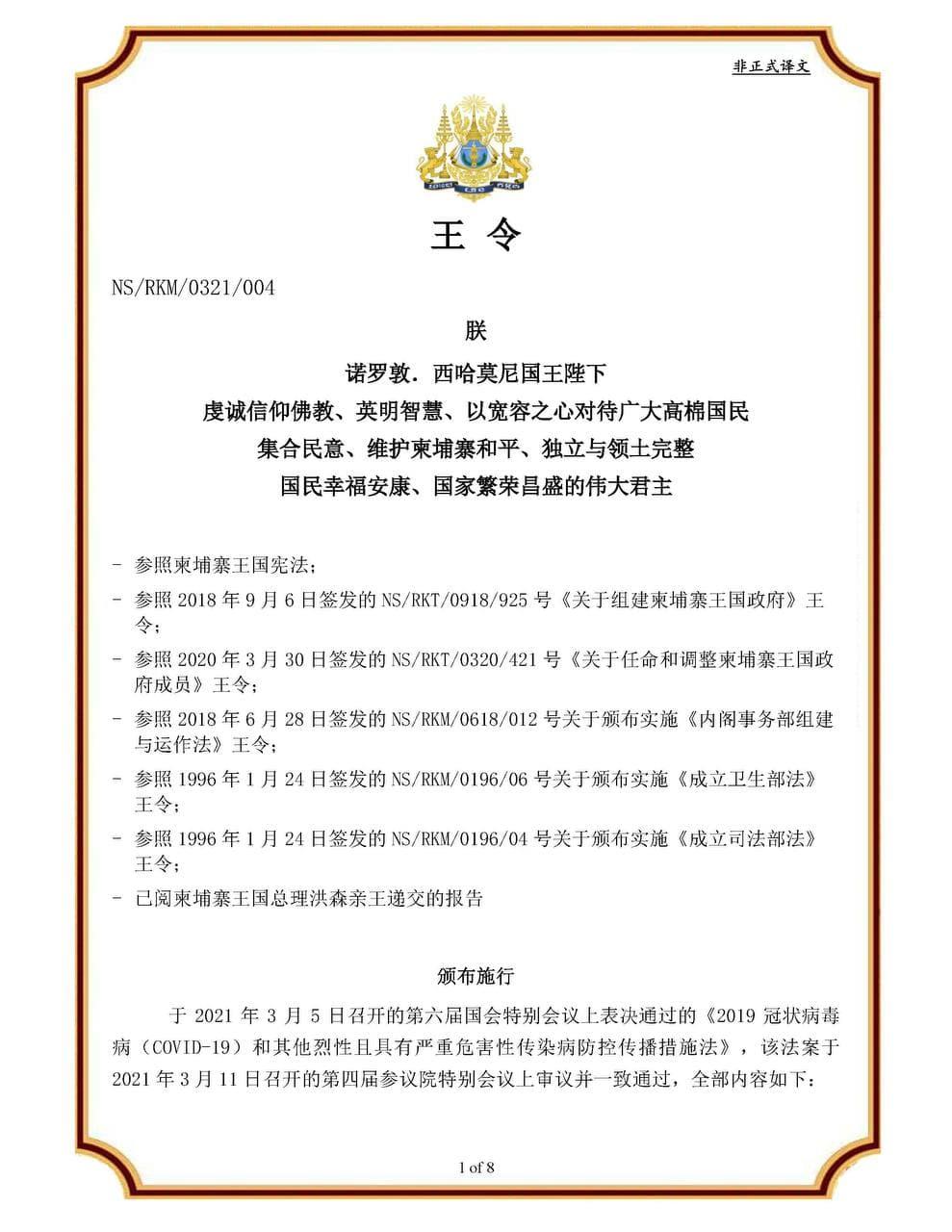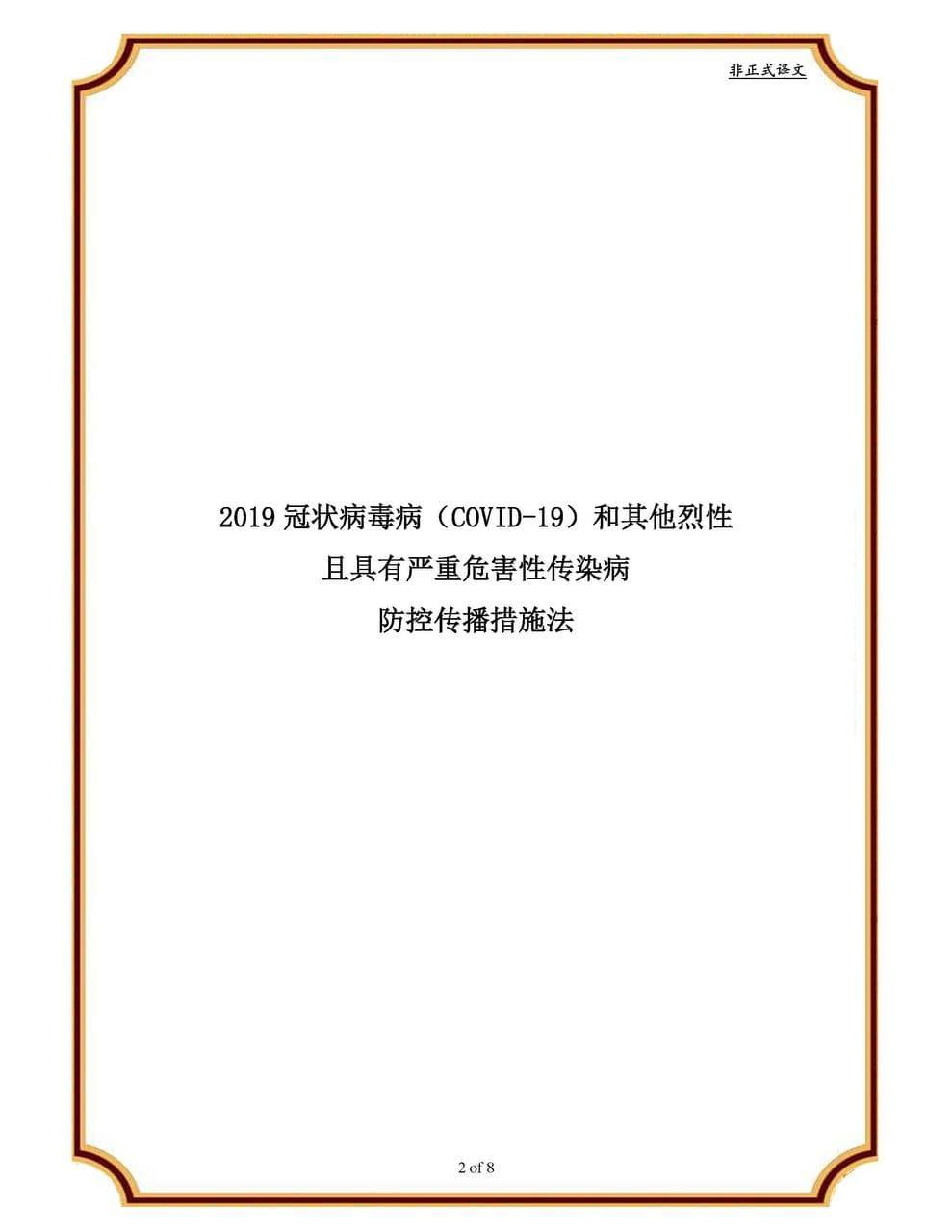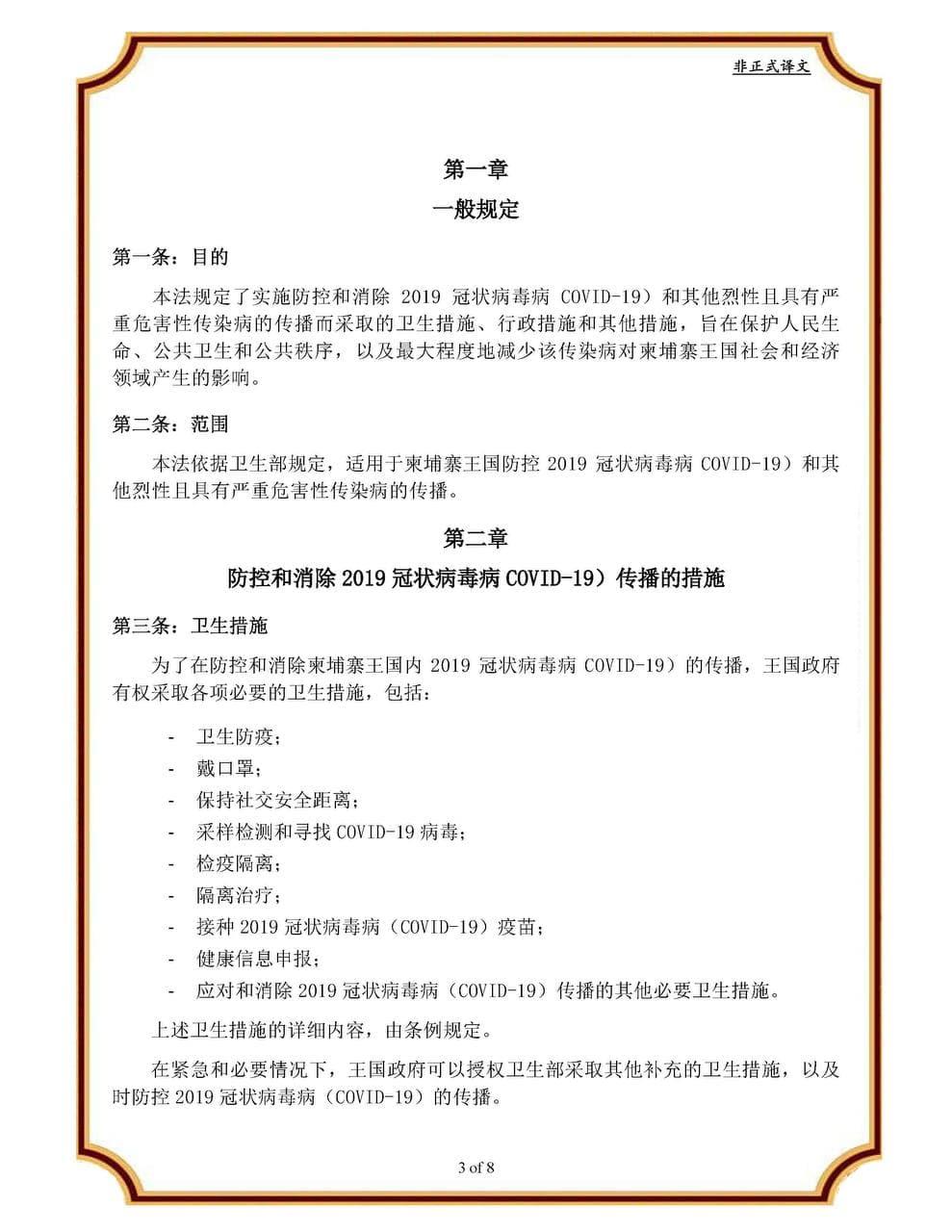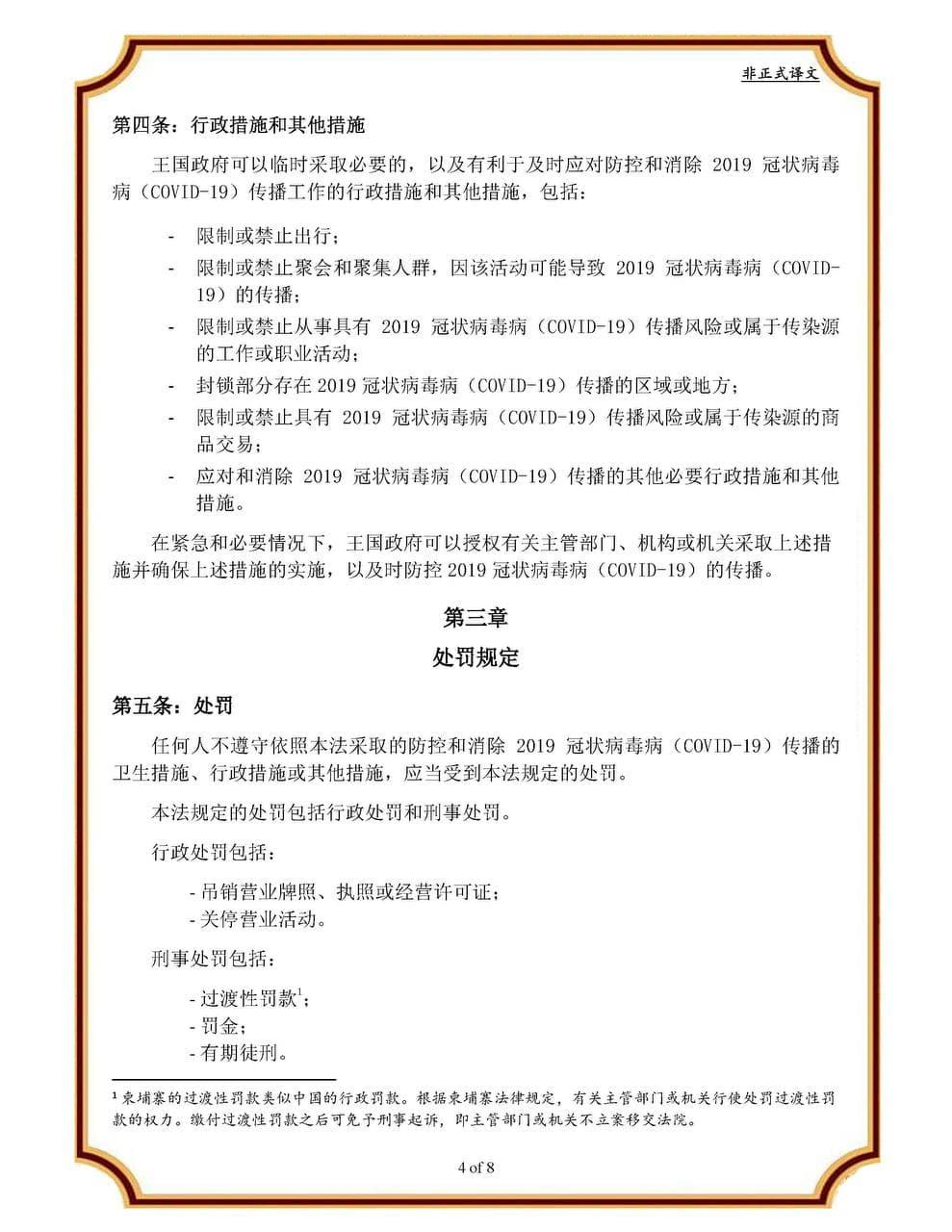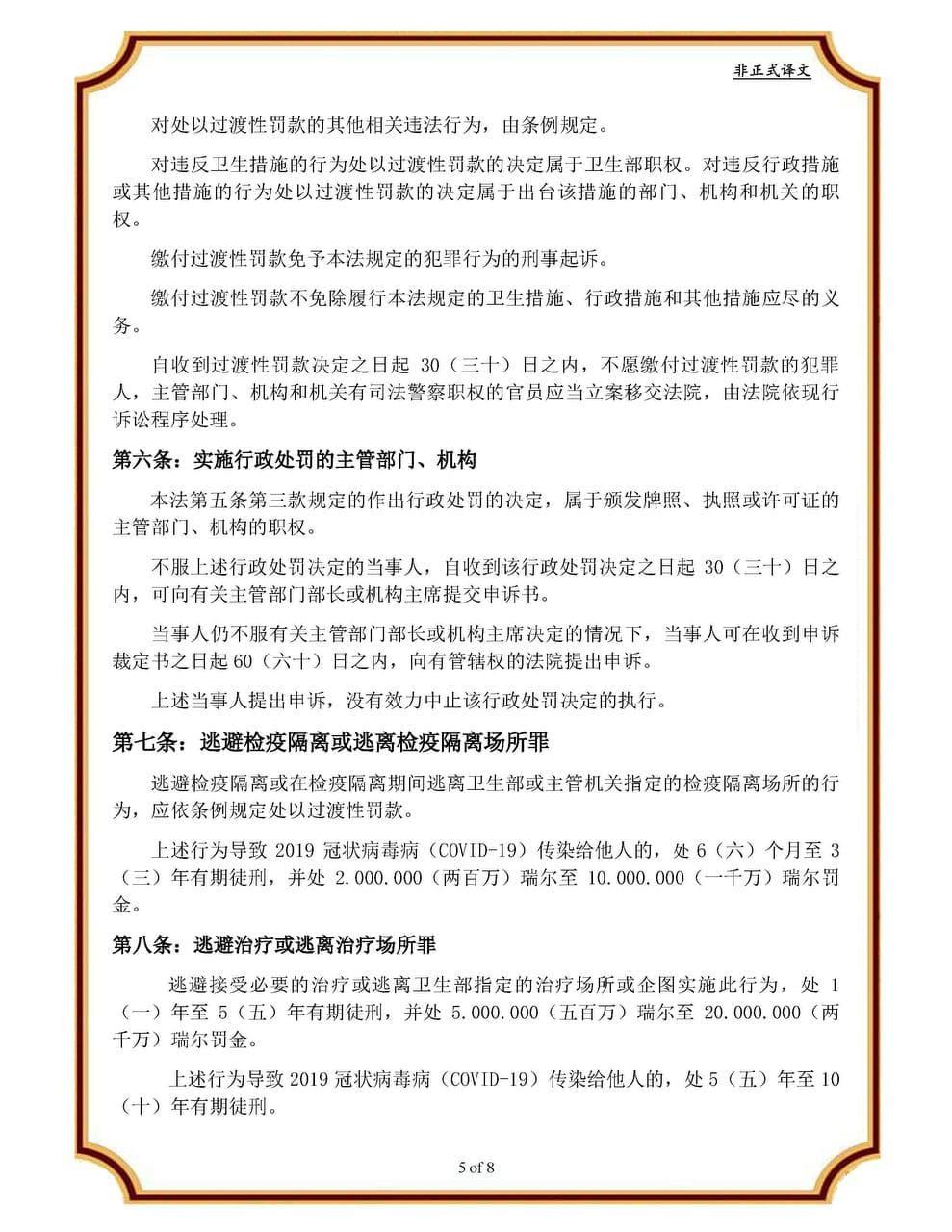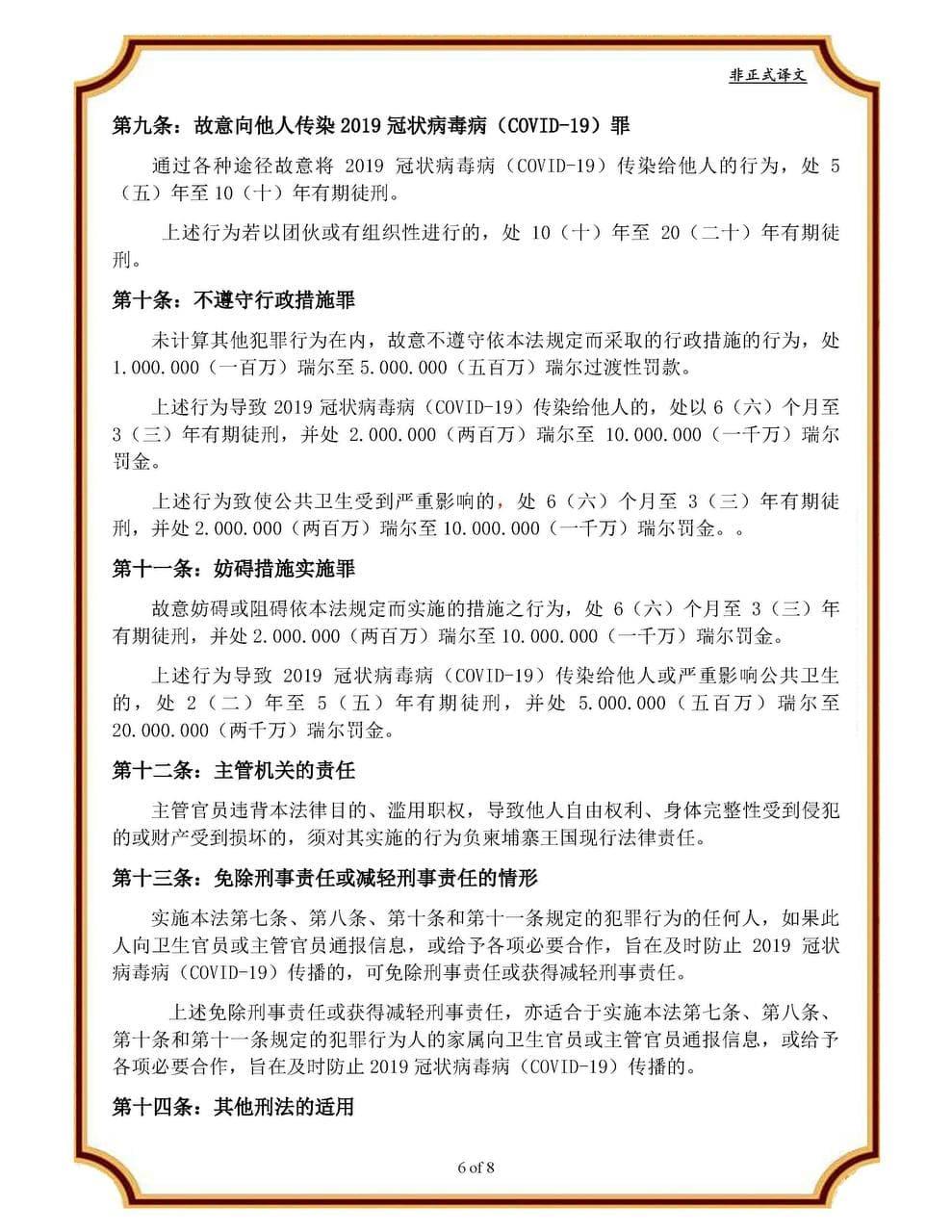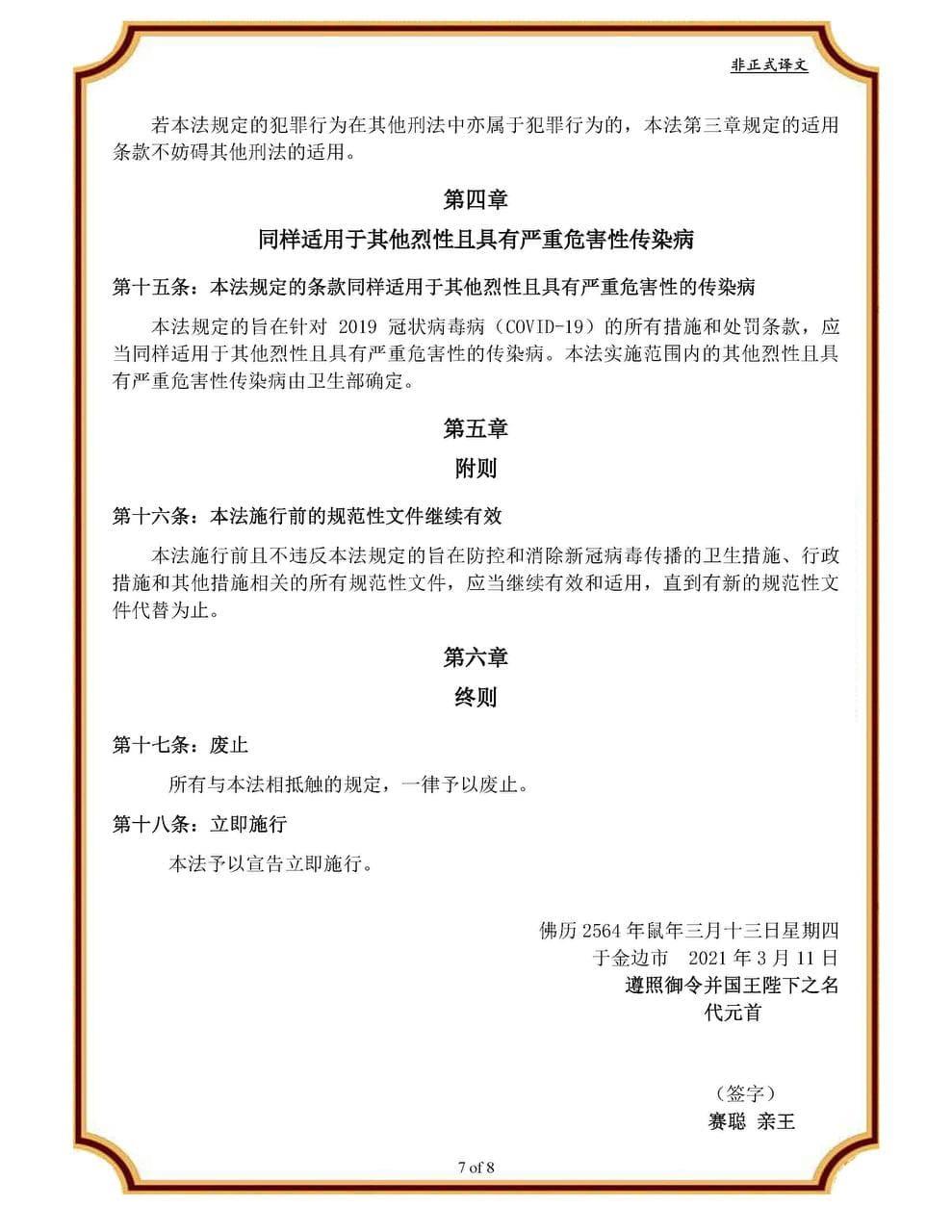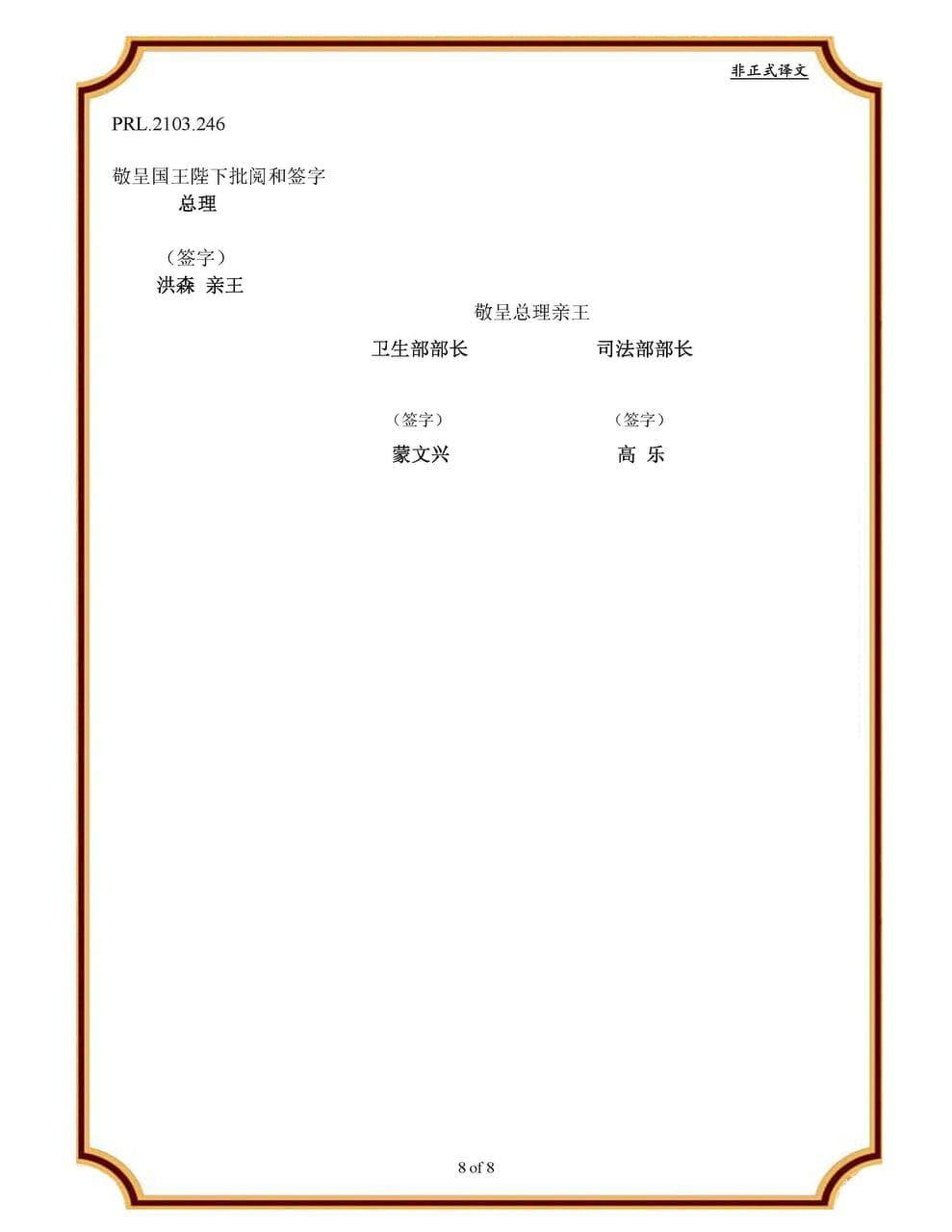 http://image.freshnewsasia.com/2020/id-026/fn-2021-03-13-20-06-21-6.jpg