Phnom Penh (FN), Nov. 6 – Sam Rainsy's confidant, speaking on anonymity, has told Fresh News on 6 November 2019 that his outlawed leader Sam Rainsy has arranged a wicked plan to gather supporters at Khmer-Thai border in Poipet city of Cambodia's Banteay Meanchey province.
The source said when supporters gather at one place, Rainsy will use the Third Hand to kill one or several of his supporters; then, accuse the Royal Government as the one behind the murder in order to incite hatred against the Royal Government, leading to coup d'état.
Sam Rainsy wrote on his Facebook earlier today that he will depart from Paris on Thursday November 7 to arrive in Bangkok on Friday November 8 to be ready to enter Cambodia on Saturday November 9.
Based on his secret plan, Sam Rainsy's intention is to unite all supporters at one place in Khmer-Thai border in Poipet, which include salespeople at Rong Kluea border market in Thailand's Sa Kaeo and his supporters from Phnom Penh. Rainsy will also set a meeting point for around 50 supporters at the suburb of Bangkok and send them in one bus to Khmer-Thai border at Poipet.
According Rainsy's confidant, Sam Rainsy will not go to the border, but hold a press statement through Facebook Live from a pagoda at the outskirt of Bangkok.
In the morning of 9 November, Sam Rainsy will use aide of political fugitive Sam Serey, who have been allegedly operating a "terrorist" group, to murder the supporters in order to incite anger and hatred among local people and attract attention of the international community.
Sam Rainsy and his entourage Mu Sochua have several times announced that they will enter Cambodia via Thailand on 9 November 2019 to launch a coup to overthrow the legitimate Royal Government of Cambodia, headed by Prime Minister Hun Sen.
=FRESH NEWS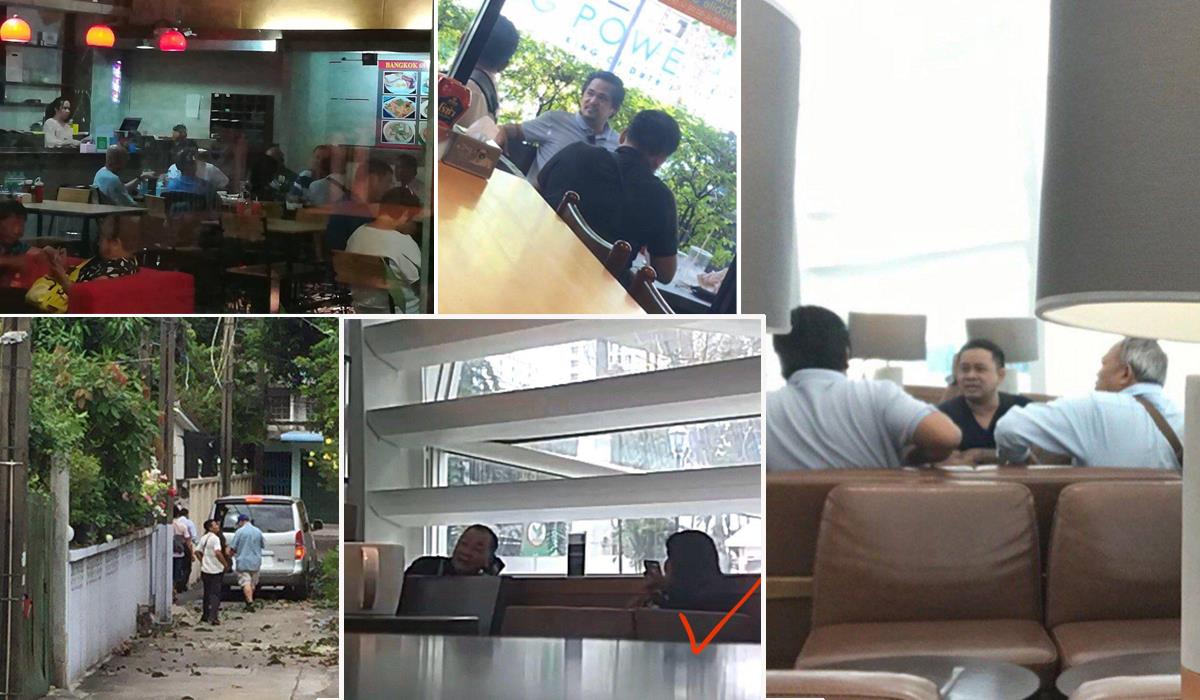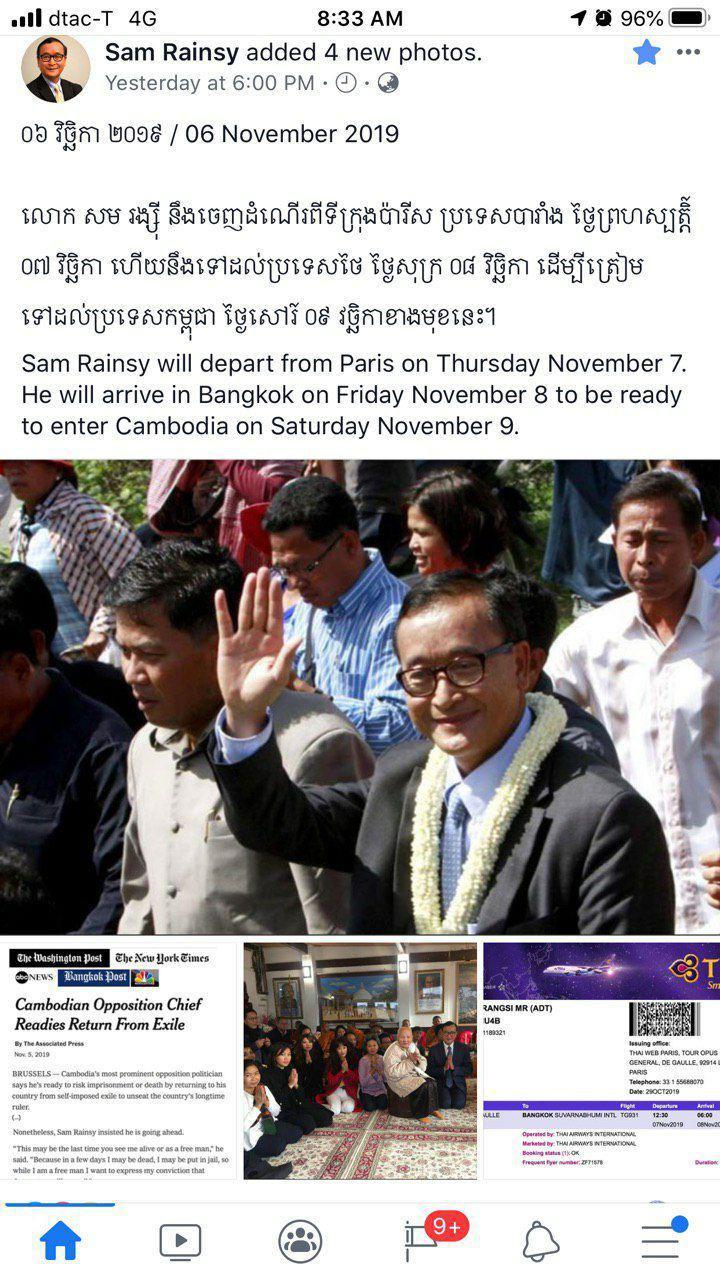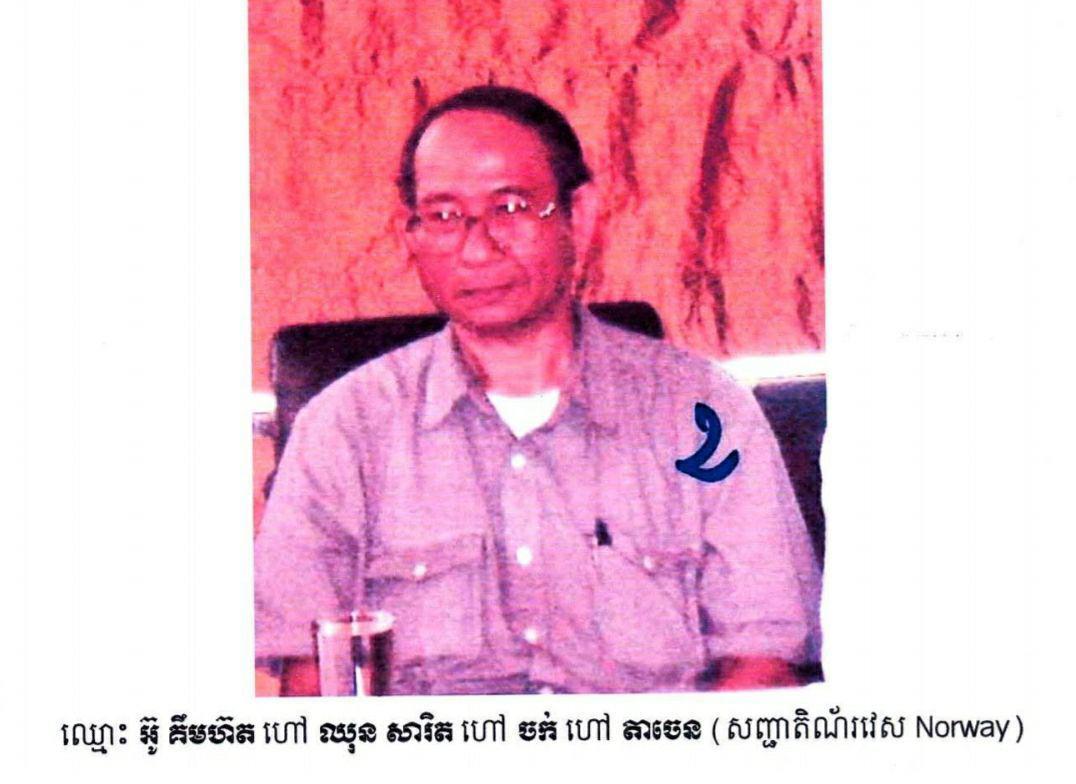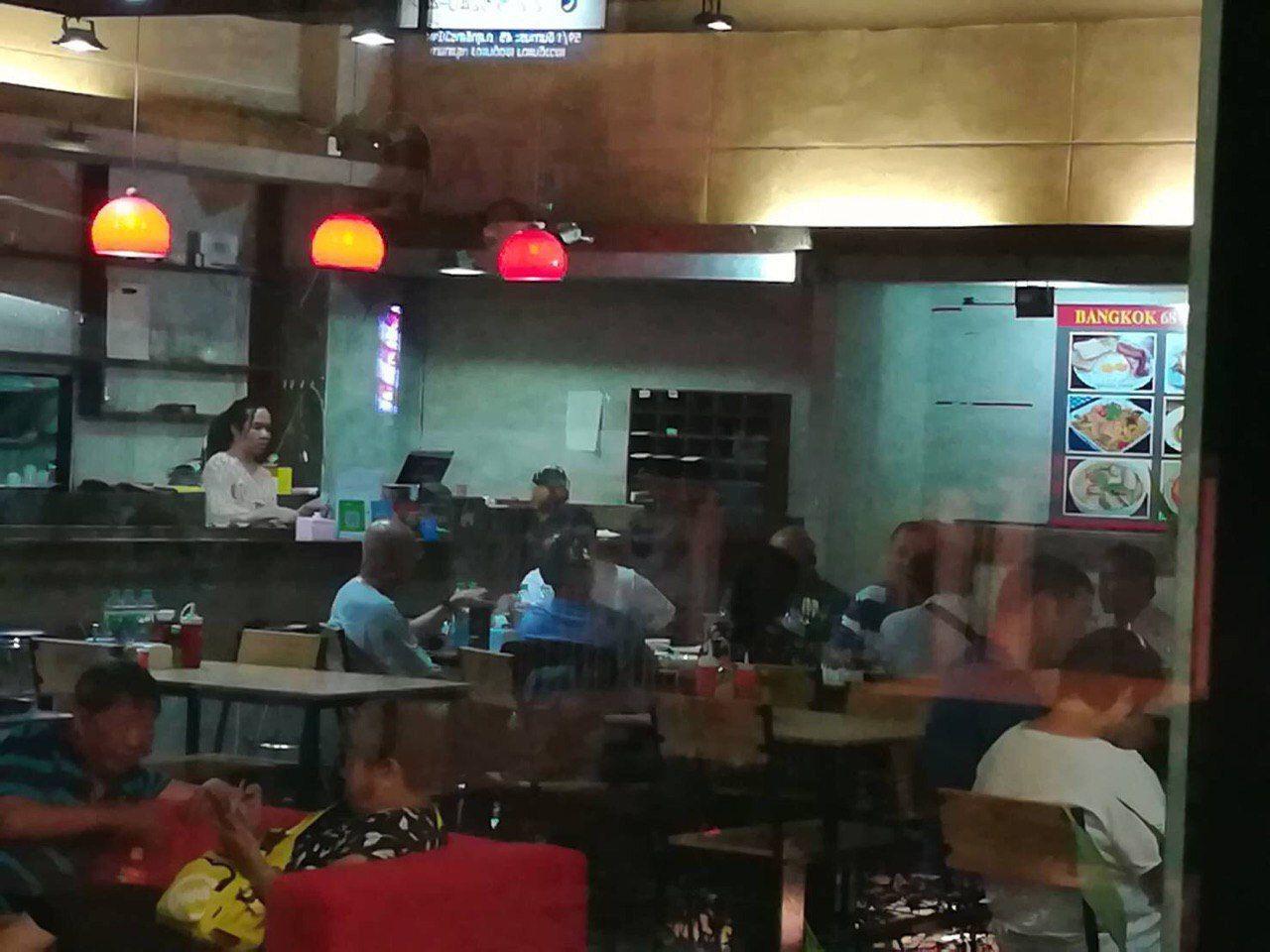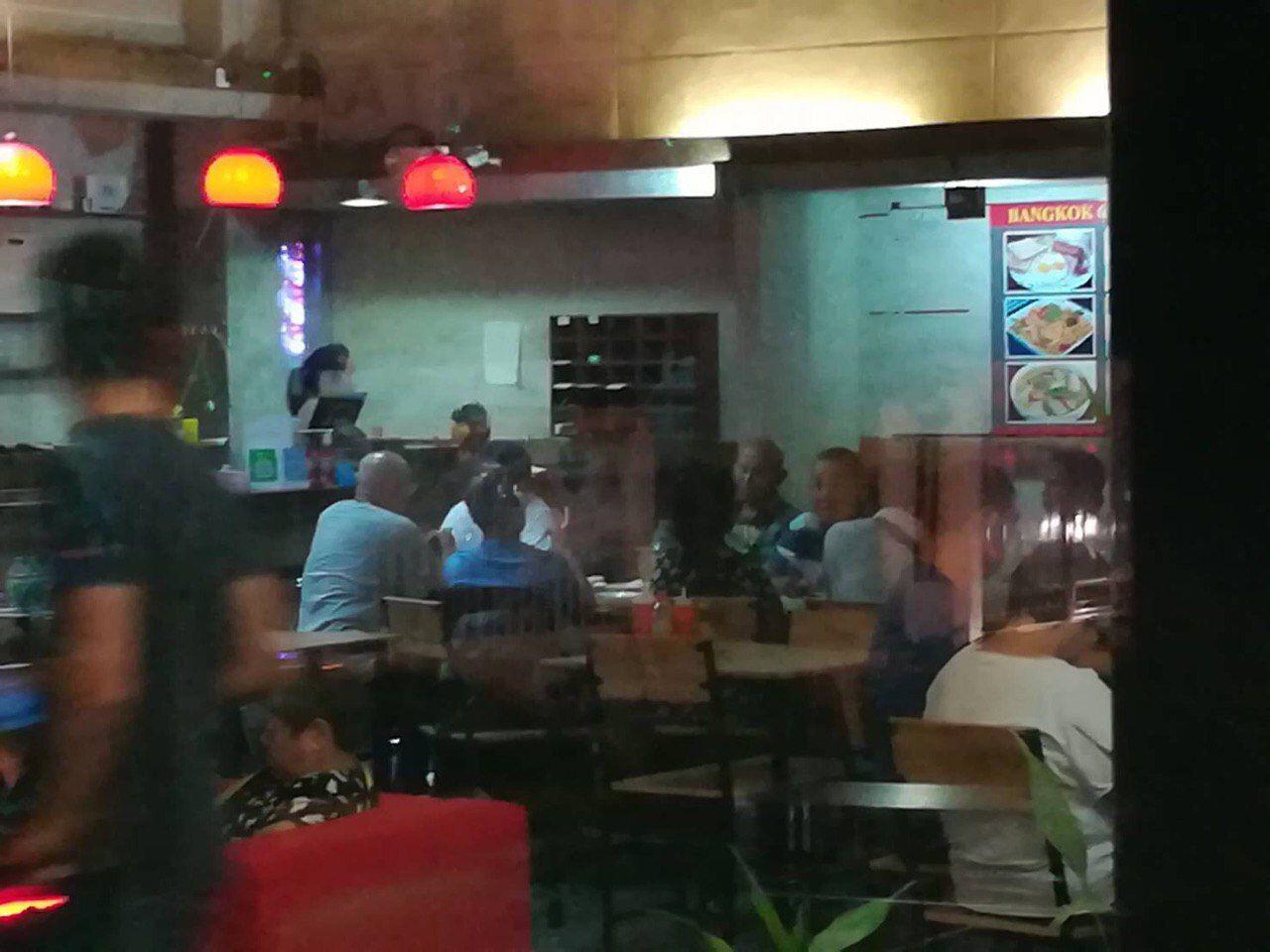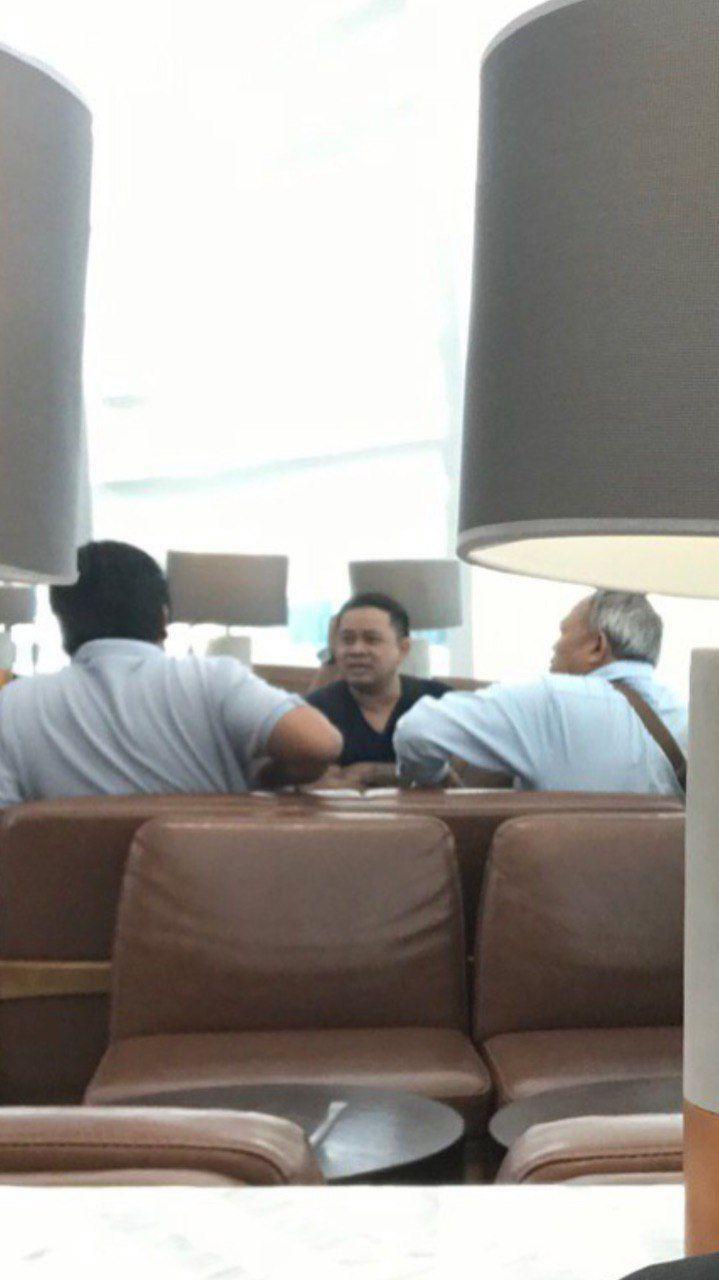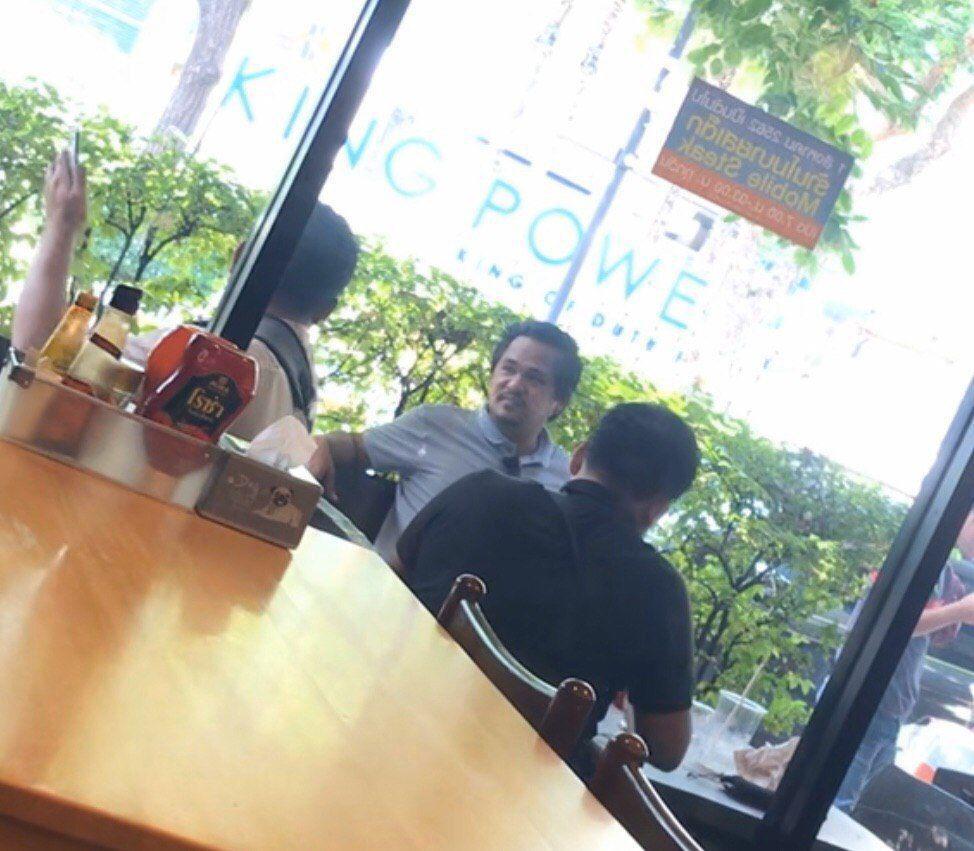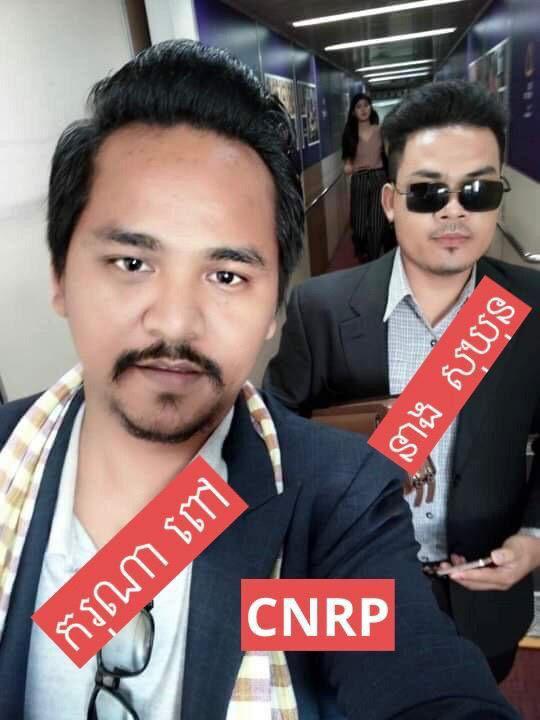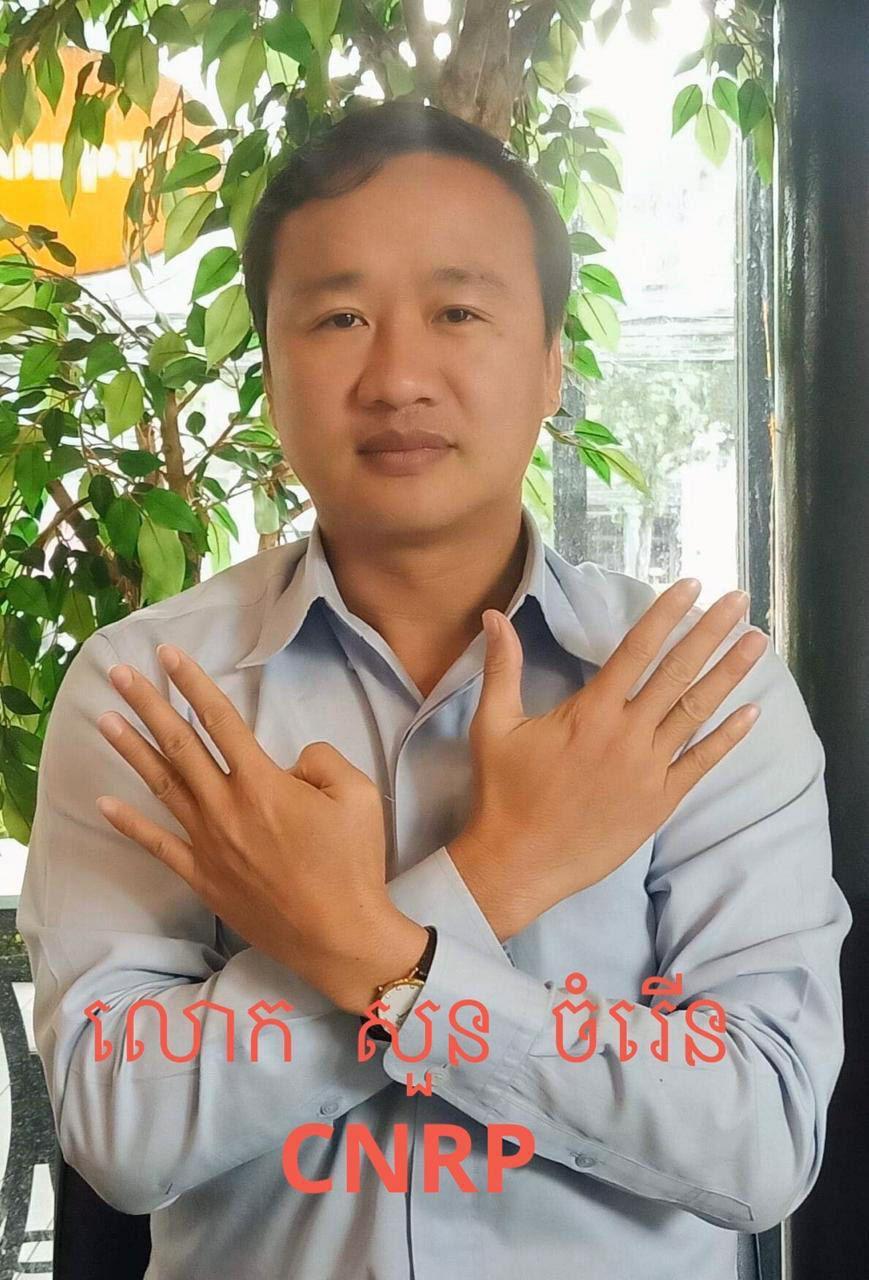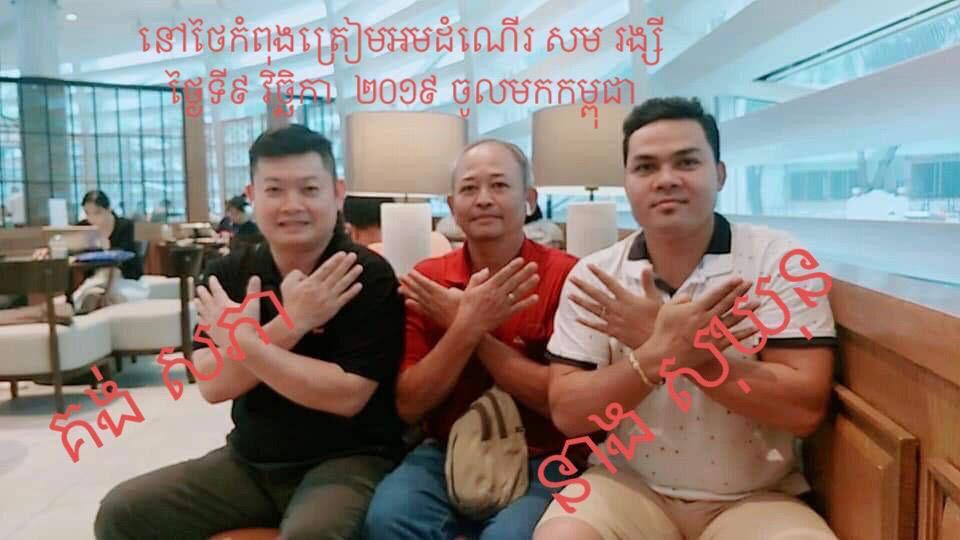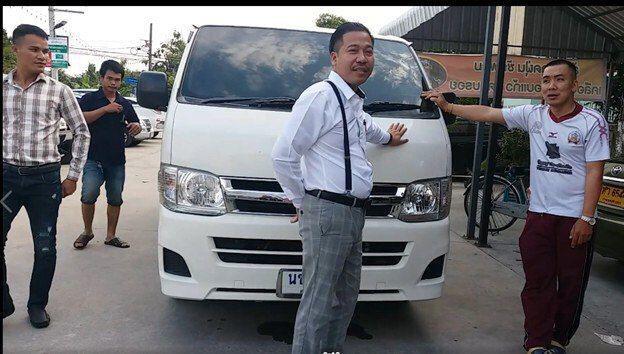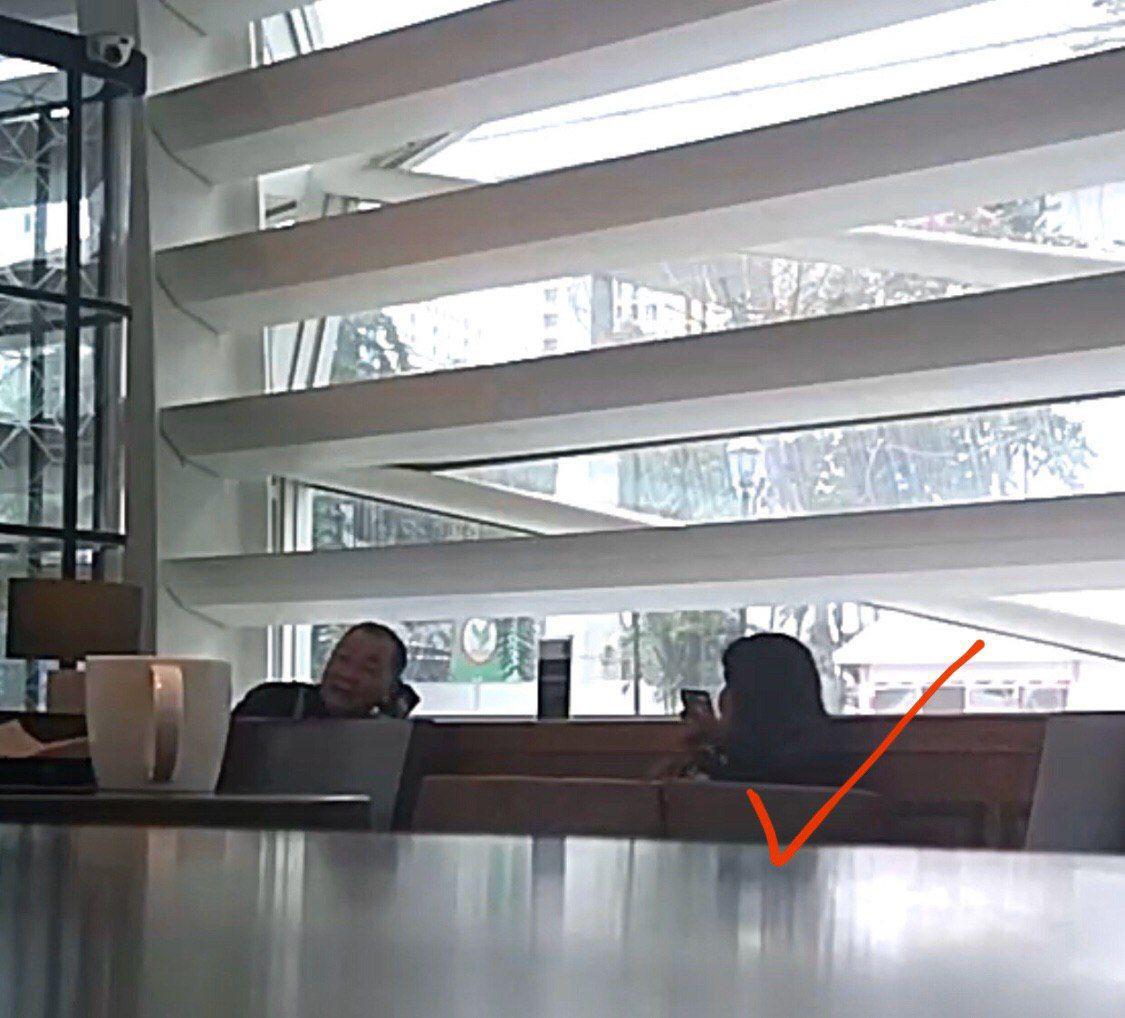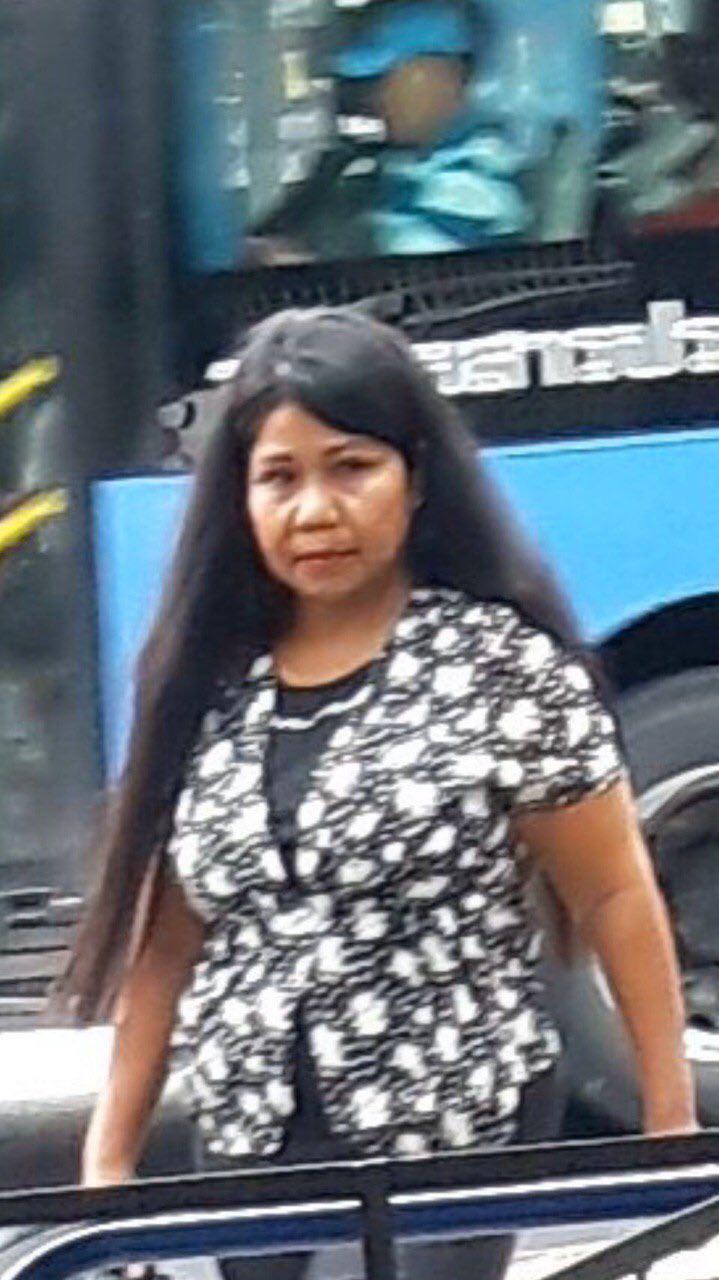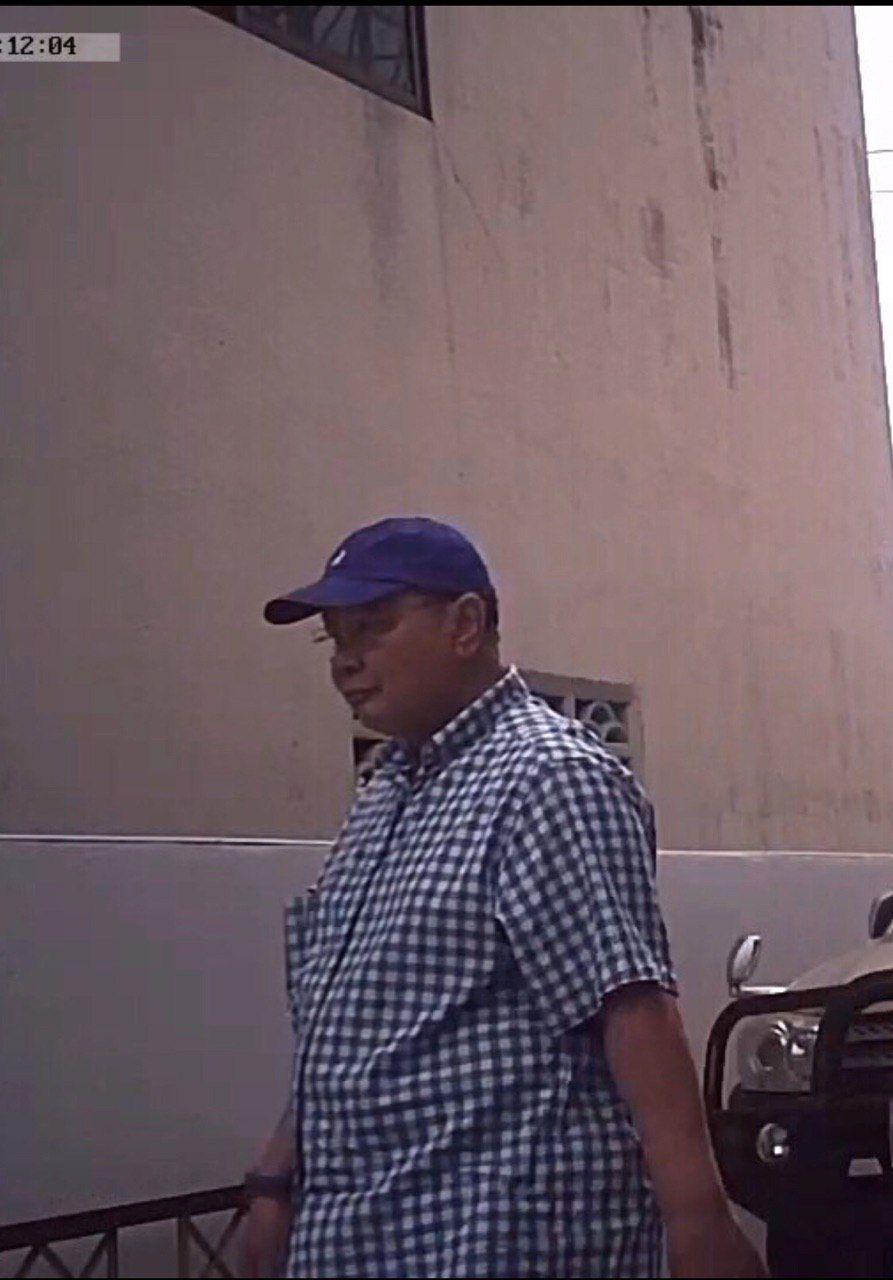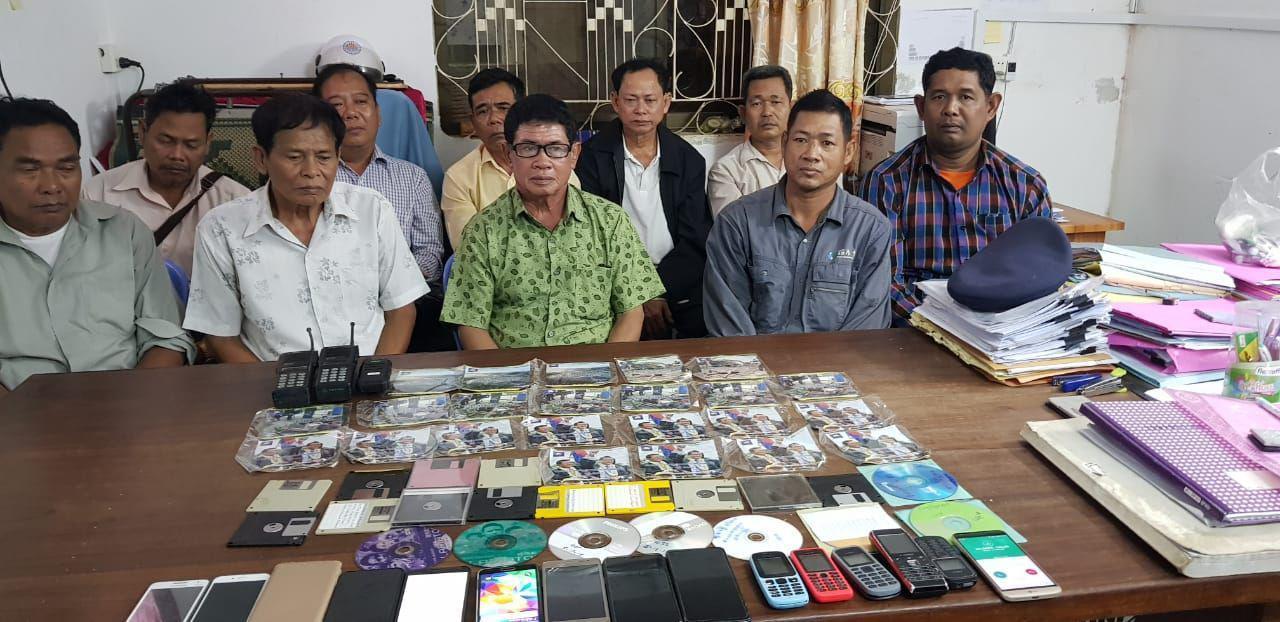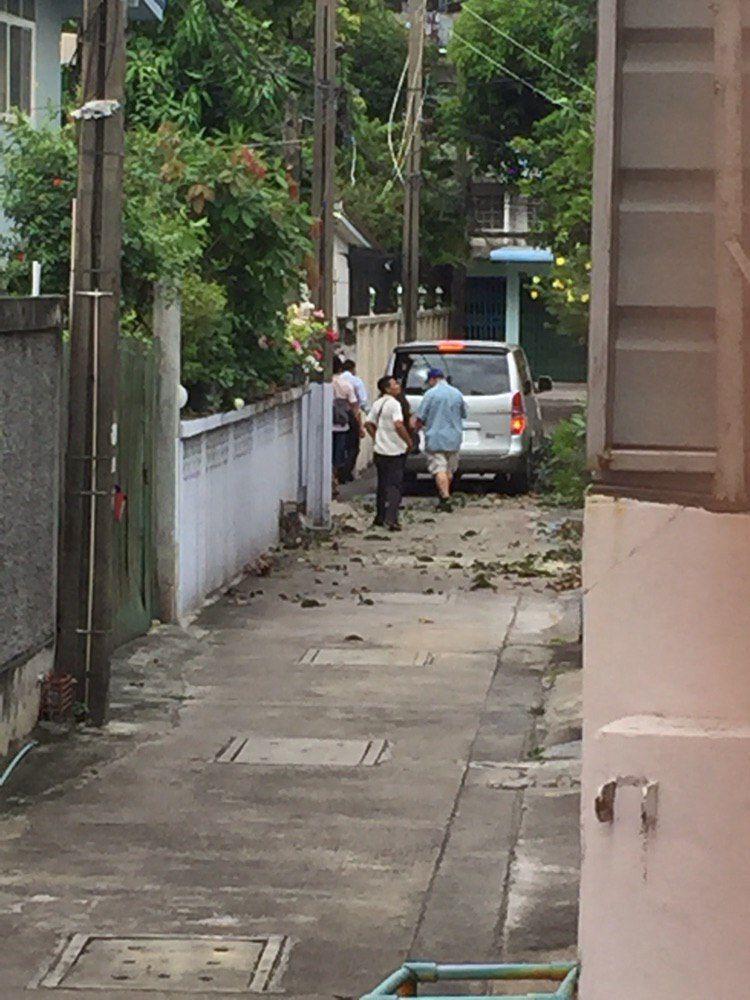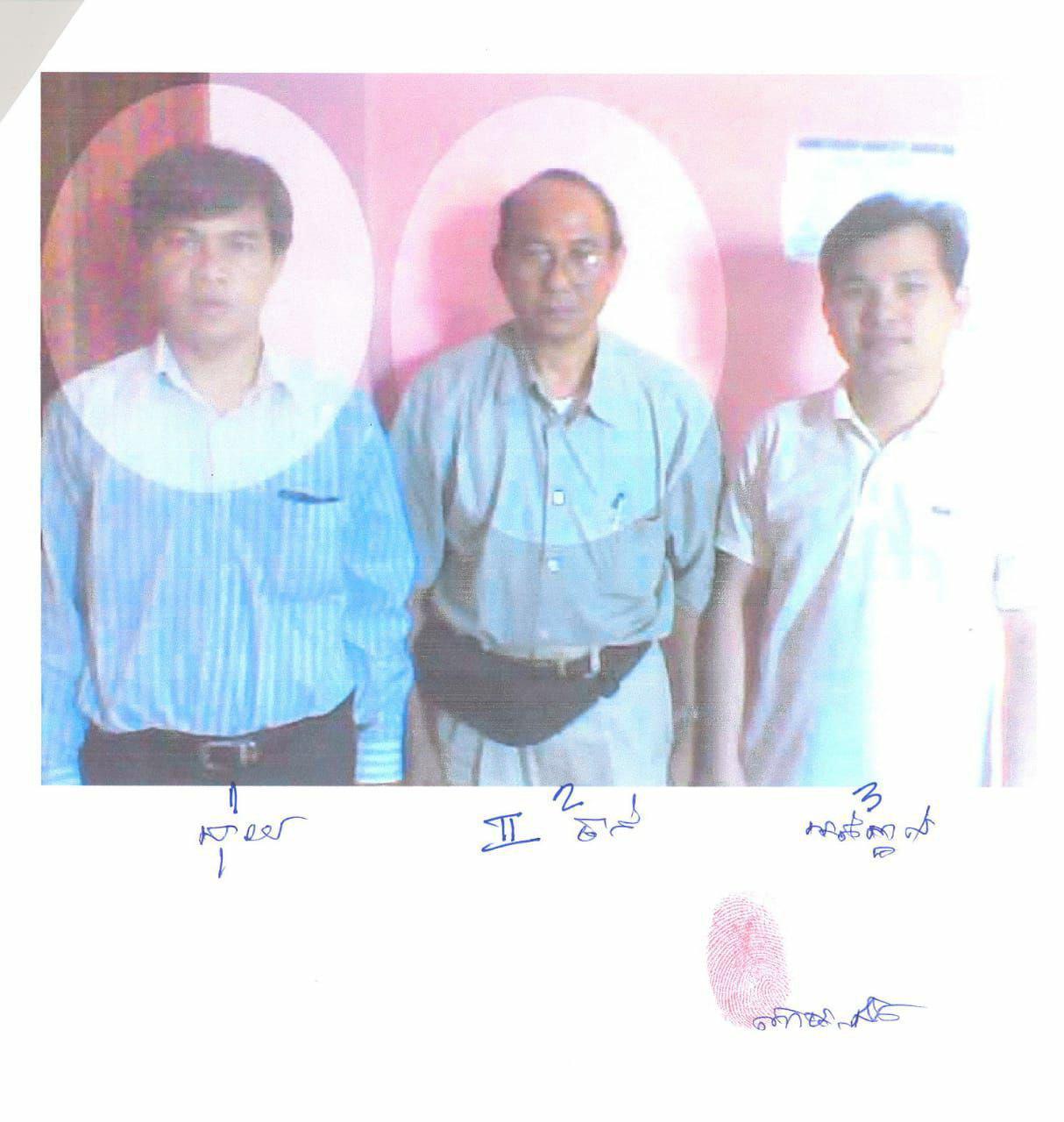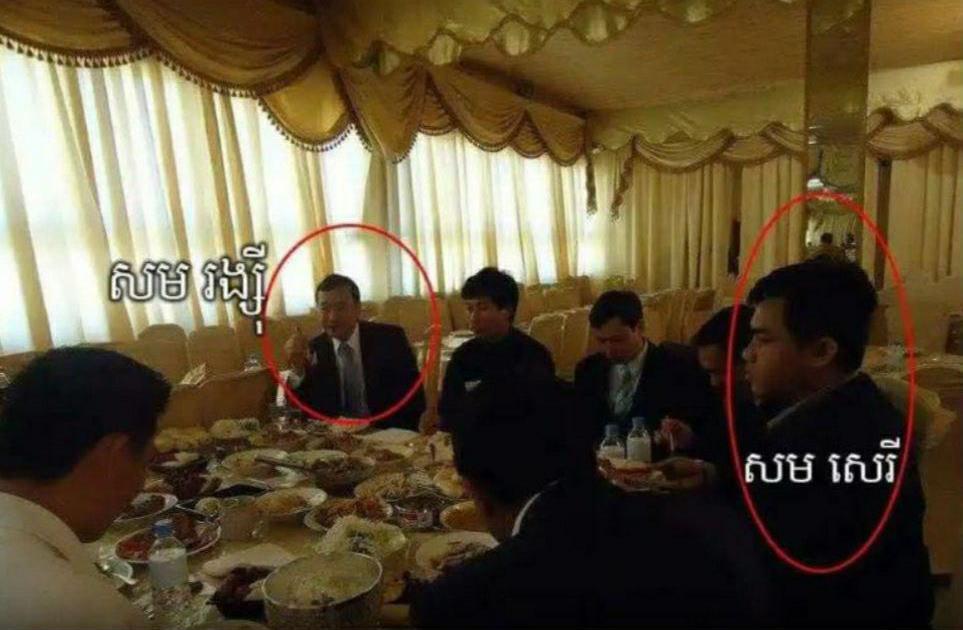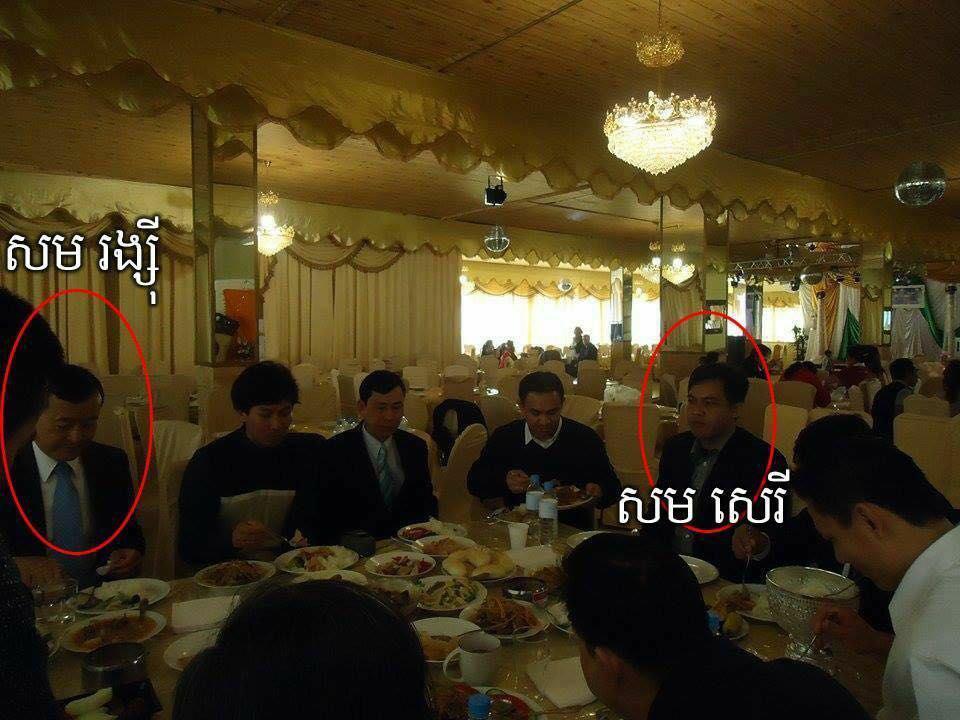 រូបភាព លោក សម រង្ស៊ី ជួបជាមួយនឹង លោក សម សេរី នាពេលកន្លងមក