Phnom Penh (FN), July 6 – At the invitation of Roberto Azevêdo, Director-General of the World Trade Organization (WTO), Cambodian Prime Minister Hun Sen lead a high-level delegation to participate in the Aid-for-Trade Global Review 2019 to be held from 3-5 July 2019 in Geneva, Switzerland.
The Aid-for-Trade Global Review 2019, under the theme "Supporting Economic Diversification and Empowerment for Inclusive, Sustainable Development through Aid for Trade" aims at examining how Aid for Trade can effectively support economic diversification and empowerment.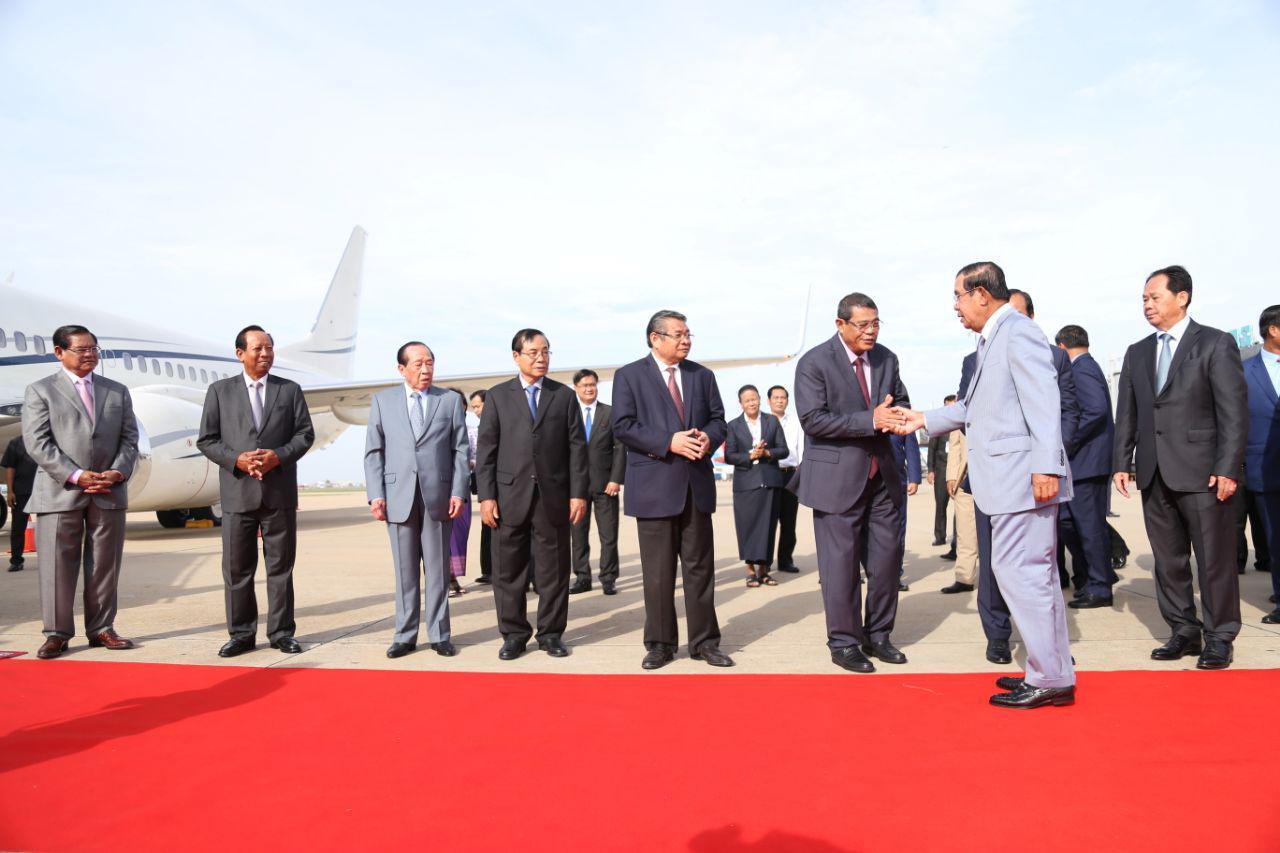 On 2 July, Prime Minister Hun Sen and the Cambodian delegation reached Geneva Airport, Switzerland at 4:50 pm. The Premier was warmly welcomed by Cambodians living in Switzerland and from some European countries at Grand Hotel Kempinski Geneva.
On 3 July, Prime Minister Hun Sen addressed at the opening of the Aid-for-Trade Global Review 2019.
The premier took the opportunity to thank all countries and development partners for assisting Cambodia and other LDCs in the past; and called on WTO members and development partners to consider carefully before suspending or withdrawing trade scheme from LDCs, as it will not allow them to graduate from such status, nor make speedy progress in accordance with the UN Sustainable Development Goals.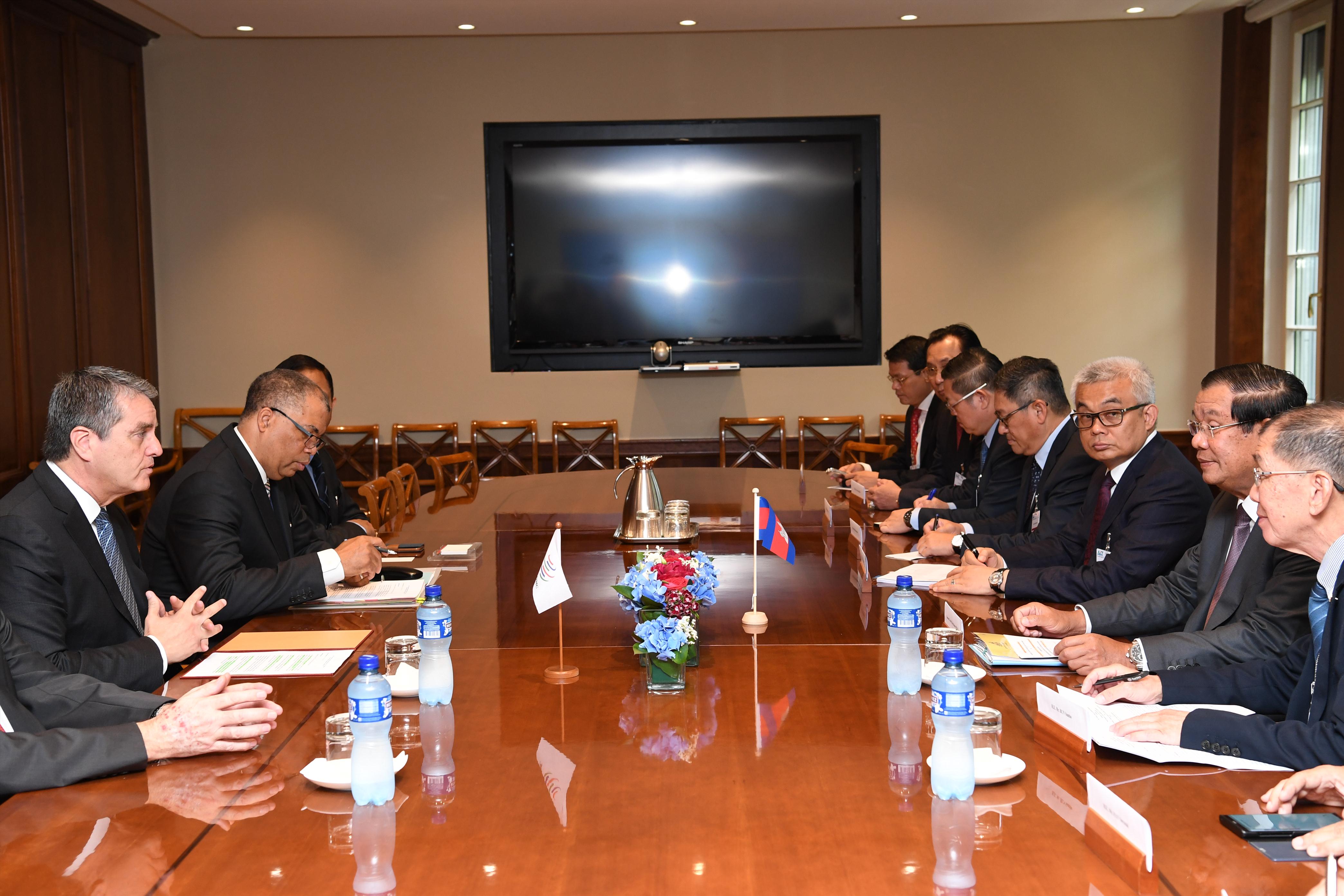 He called on WTO members to continue assisting Cambodia to achieve high-income status by 2050.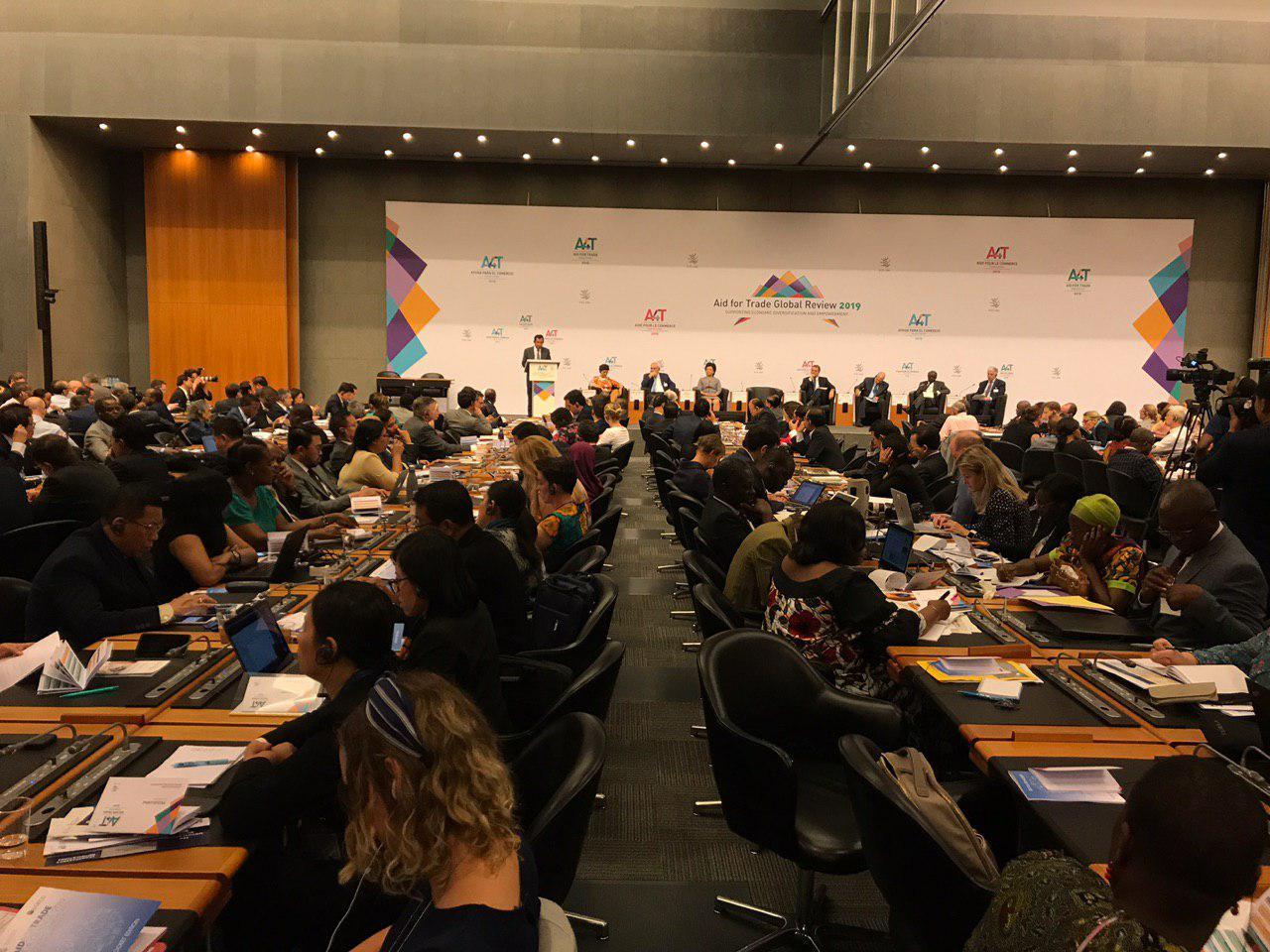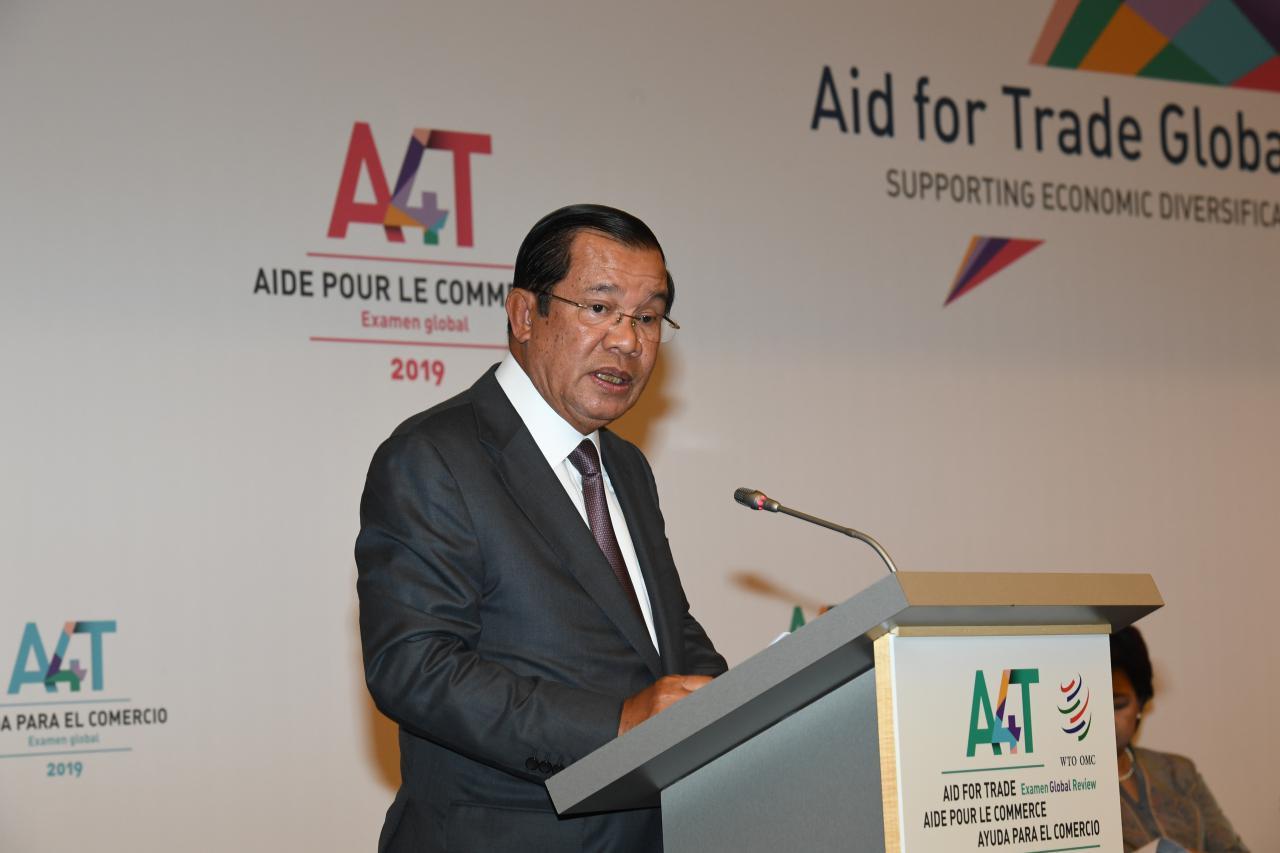 During his stay in Geneva, Prime Minister held separate meetings with Ratnakar Adhikari, Executive Director of the Enhanced Integrated Framework of the WTO.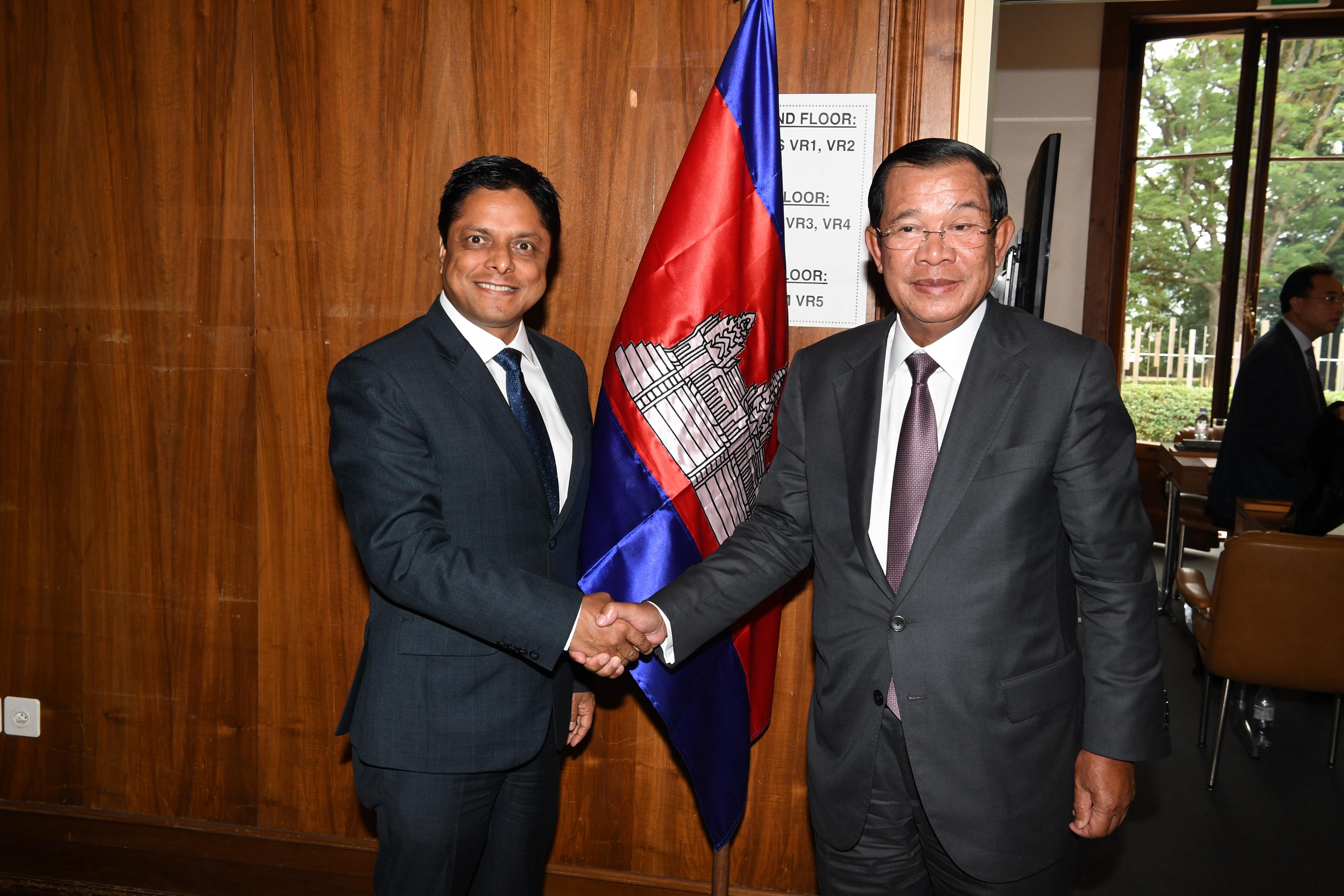 The Premier also held separate meetings with H.E. Ville Skinnari, Minister for Development Cooperation and Foreign Trade of Finland.
As the host of "Socio-Cultural Program", Cambodia organized traditional Khmer cuisine and other appetizers for foreign guests to taste. Among those, Khmer noodle was served to represent Cambodia's identity.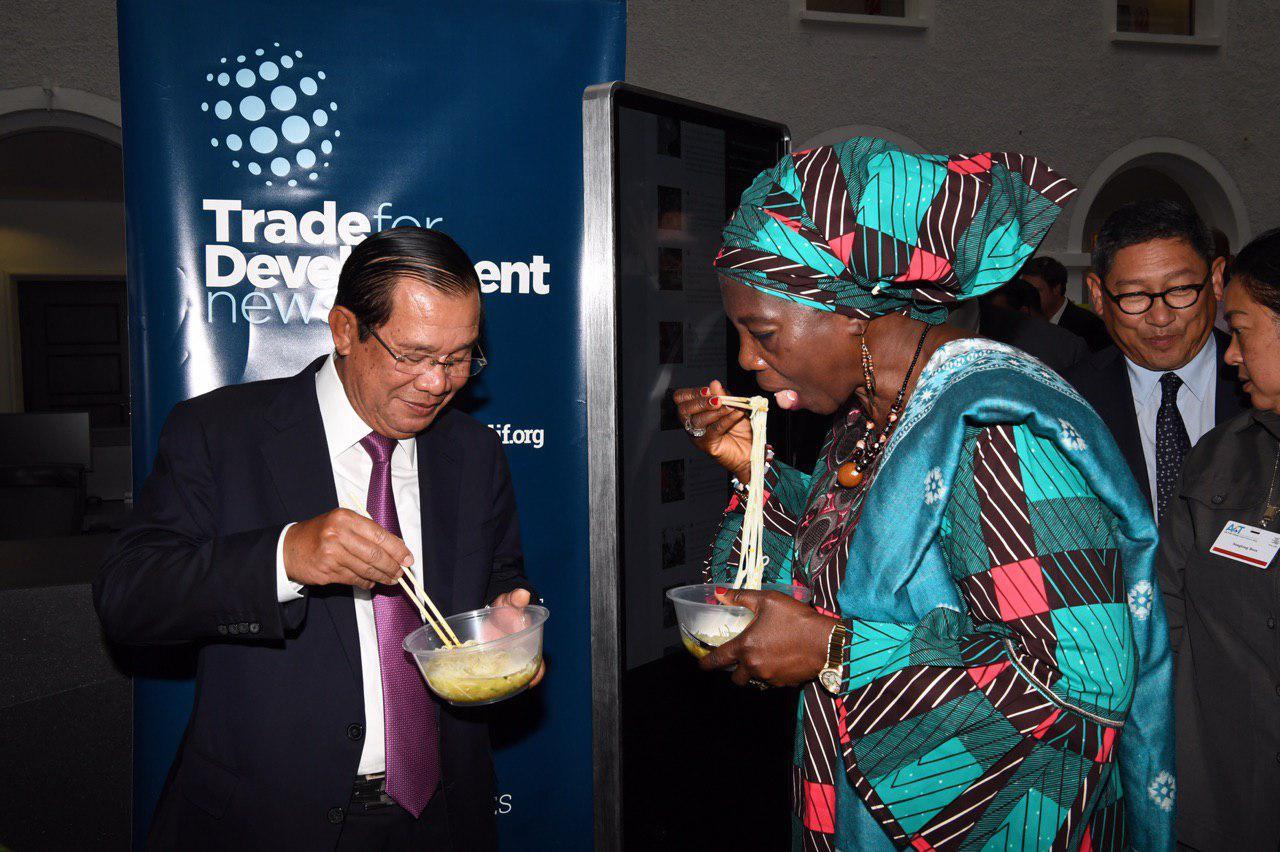 During a courtesy visit on Cambodian Prime Minister Hun Sen on 4 July, six Swiss companies expressed interest to invest USD 40 million to build hospitals and health centers in Cambodia.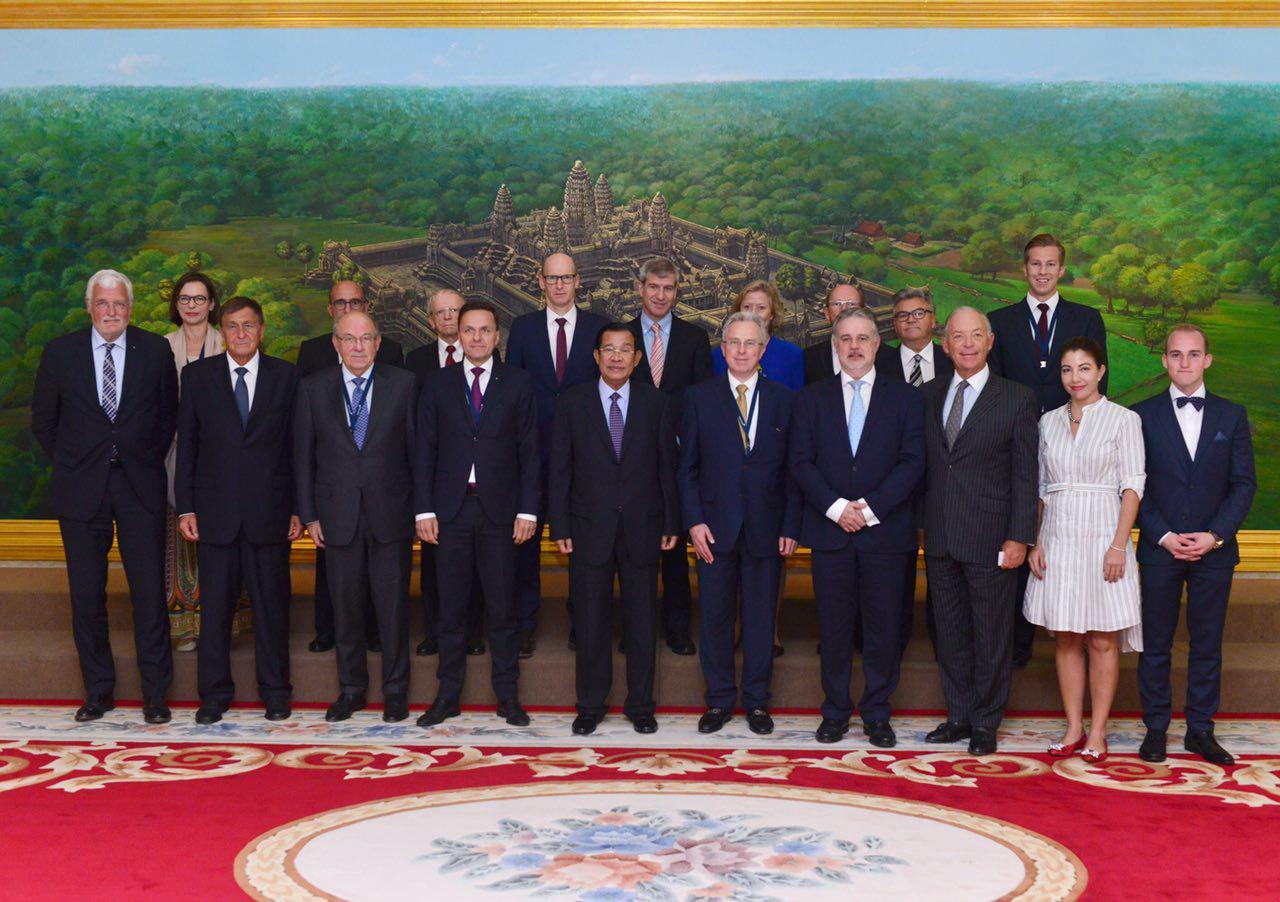 On the sidelines of the Global Review 2019, Prime Minister delivered a speech at the 41st Universal Periodic Review on Human Rights to express Cambodia's strong commitment to upholding human rights and democracy in Cambodia.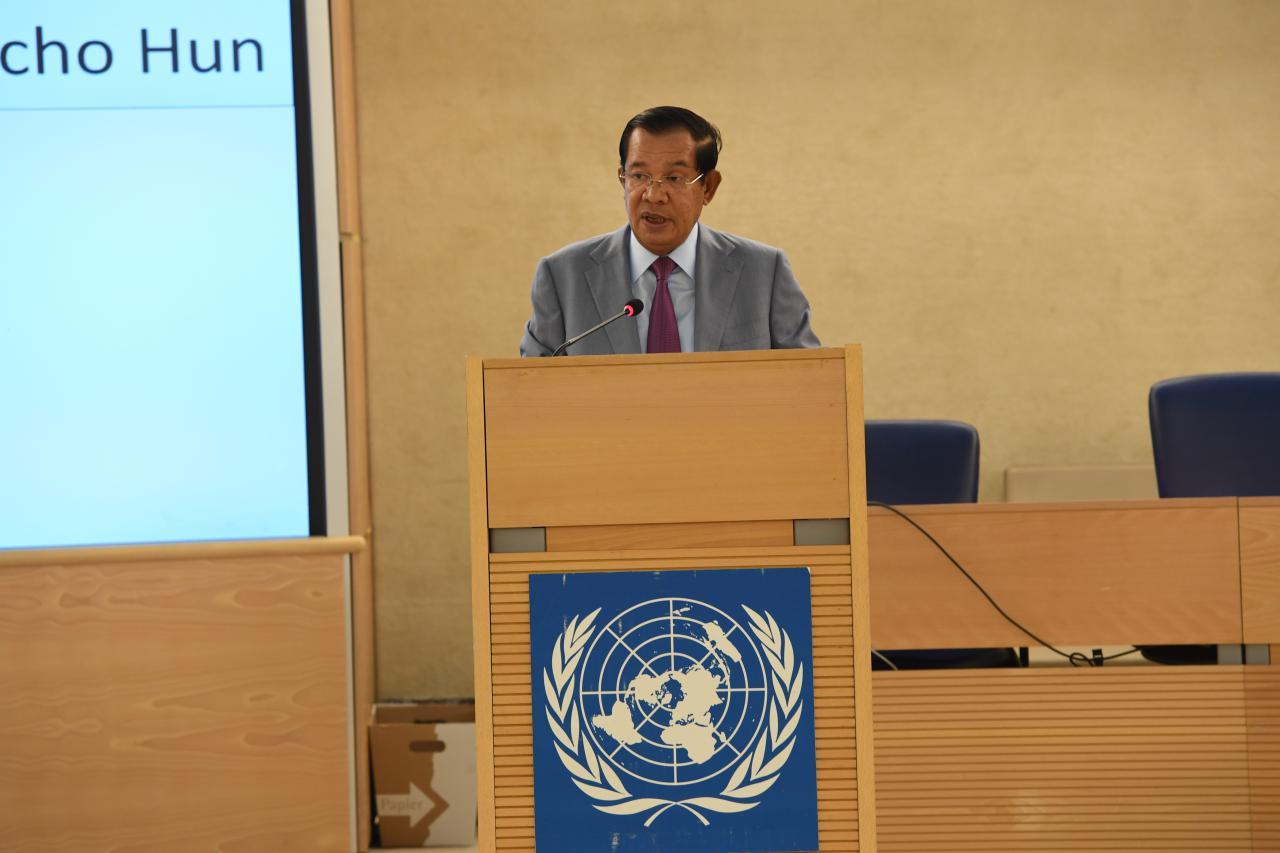 He then met with Michelle Bachelet, United Nations High Commissioner for Human Rights, and other foreign leaders.
Prime Minister Hun Sen also held a meeting with with more than 1,200 Cambodians living in Switzerland before repatriation.
The premier and his delegation landed Cambodia safe in the morning of 6 July.
=FRESH NEWS