JAKARTA, May 2 (Xinhua) -- An underearth quake measuring 6.1 Richter scale jolted Lampung province of Sumatra Island on Monday, the meteorology and geophysics agency said here.
"The center of the quake was underearth and its shakes were strongly felt by the communities," Dede Yunus, an official of the agency told Xinhua by phone.
The quake struck at 11 : 21 a.m. Jakarta time (0421 GMT) with epicenter at 23 km southwest Tanggamus town and with the depth at 115 km under land, the official said.
The intensity of the quake was felt strong at 4 MMI (modified Mercally Intensity) in Krui and Liwa towns, he disclosed.
Indonesia is prone to quake as it lies on a vulnerable quake-hit zone so called "the Pacific Ring of Fire."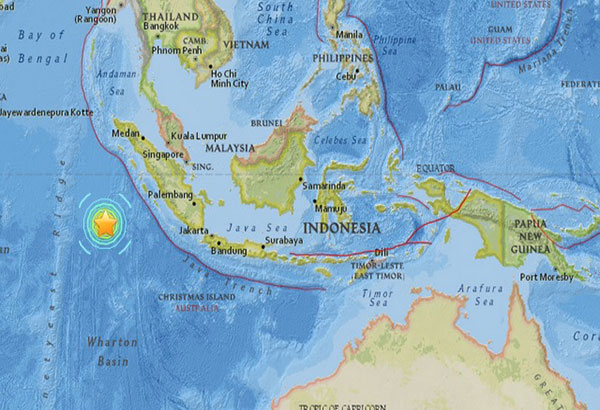 ">