Phnom Penh (FN), Oct. 31 – His Excellency President of Hungary János Áder and spouse arrived Cambodia on Sunday for a State Visit from 27-30 October 2019, at the invitation of His Majesty Norodom Sihamoni, King of Cambodia.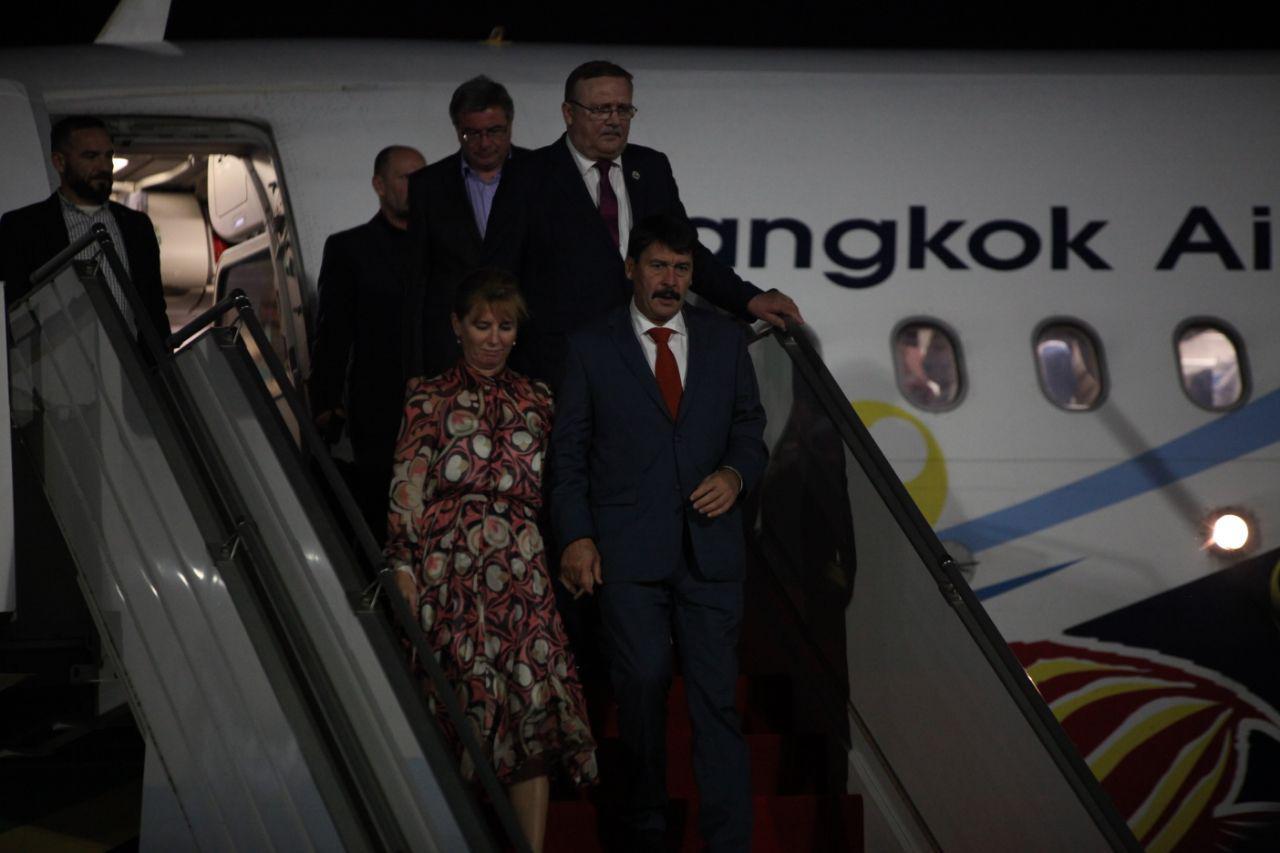 The president and spouse were warmly welcomed by Minister of Royal Palace Kong Sam Ol; Minister of Tourism Thong Khon; Cambodia's chief of protocol; Hungarian Ambassador to Cambodia, and other dignitaries.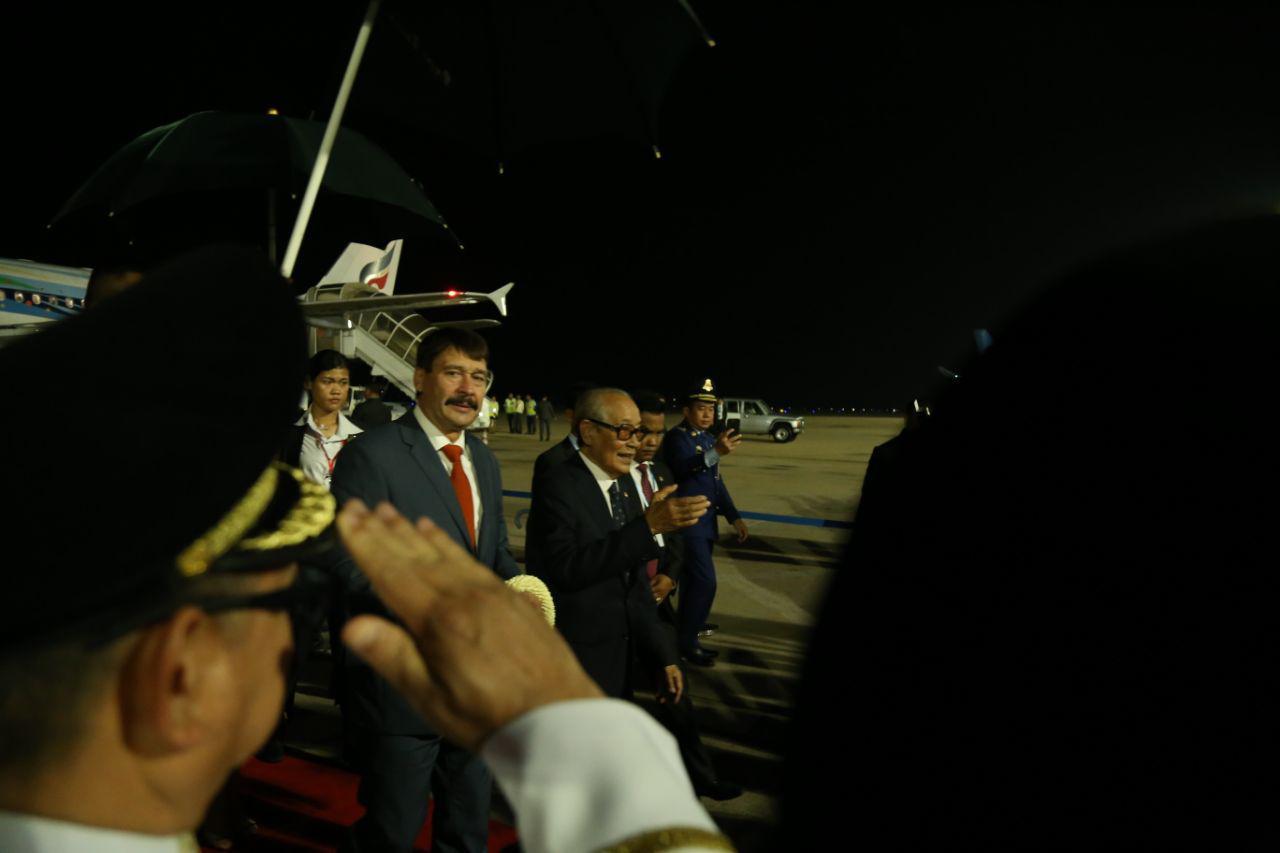 On the first day of the visit, 28 October 2019, the president and spouse had a Royal audience with His Majesty the King and Queen Mother of Cambodia at the Royal Palace.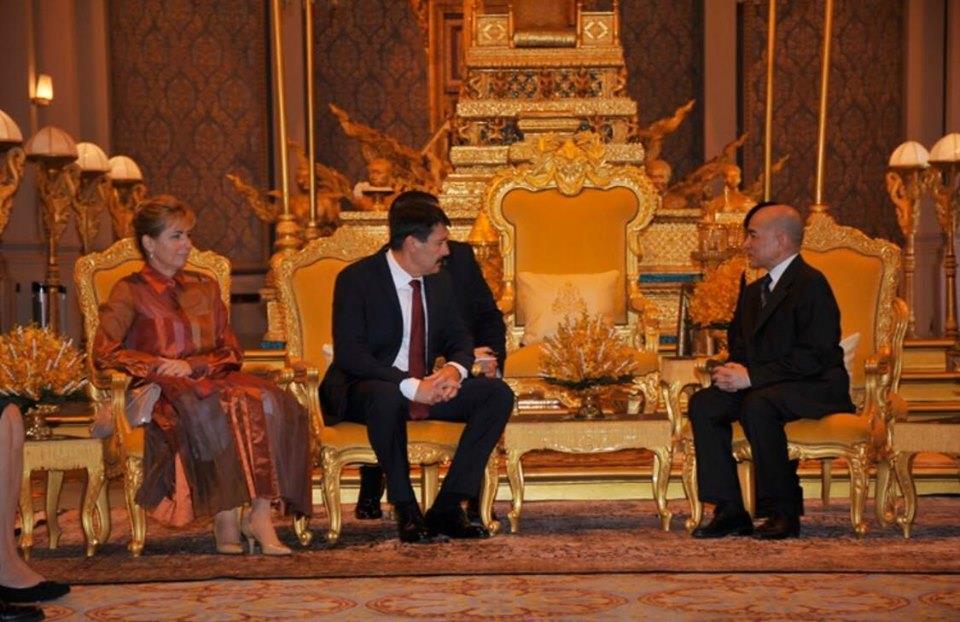 After that, they laid wreaths at the Independence Monument and paid tribute to the late King Father.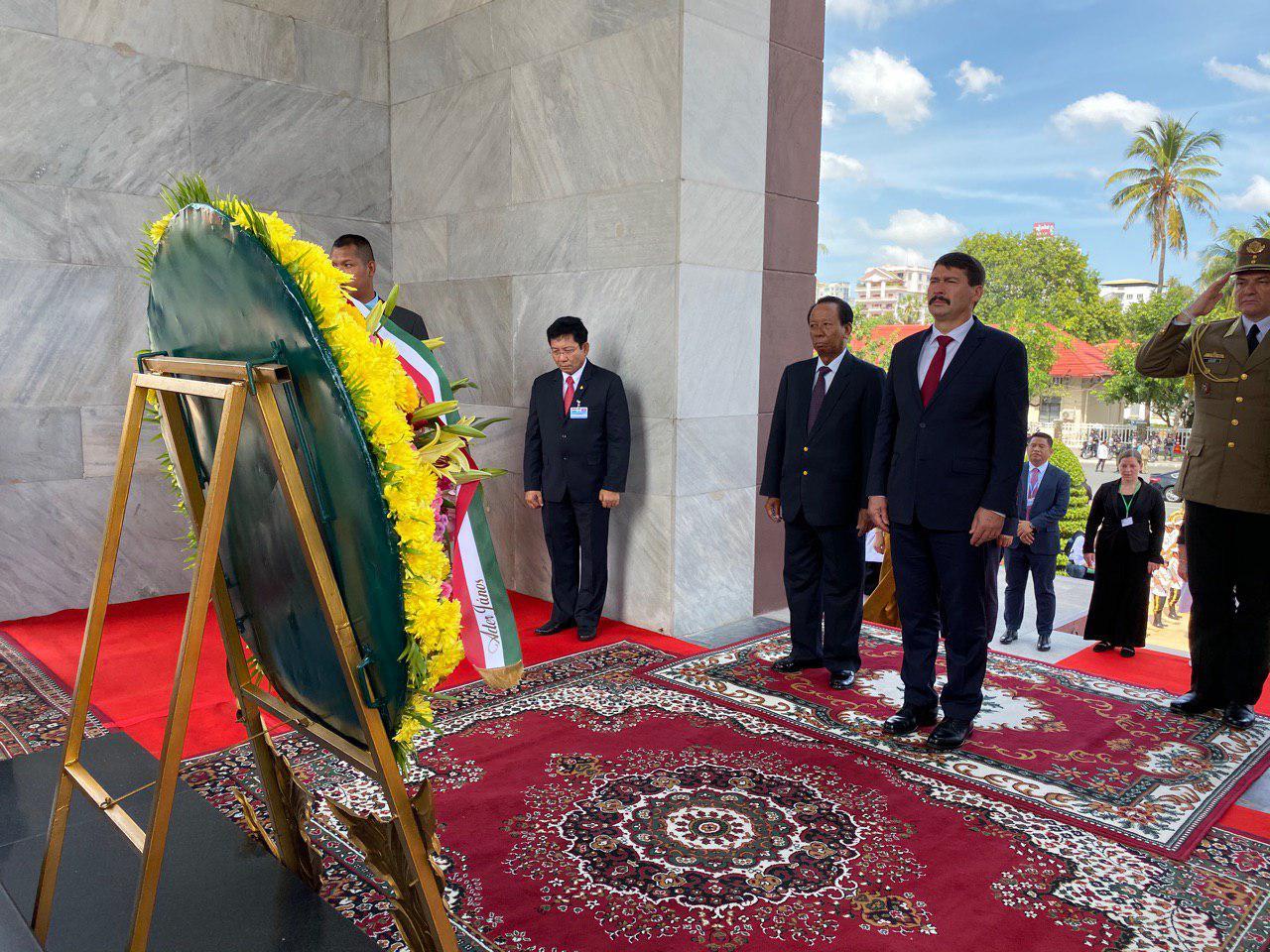 In the afternoon, the president received courtesy call by Samdech Heng Samrin, president of the National Assembly of Cambodia. President János Áder commended Cambodia's development and expressed his interests to send archaeologists and historians to study Cambodia's civilization in the pre-Angkor and Angkor periods.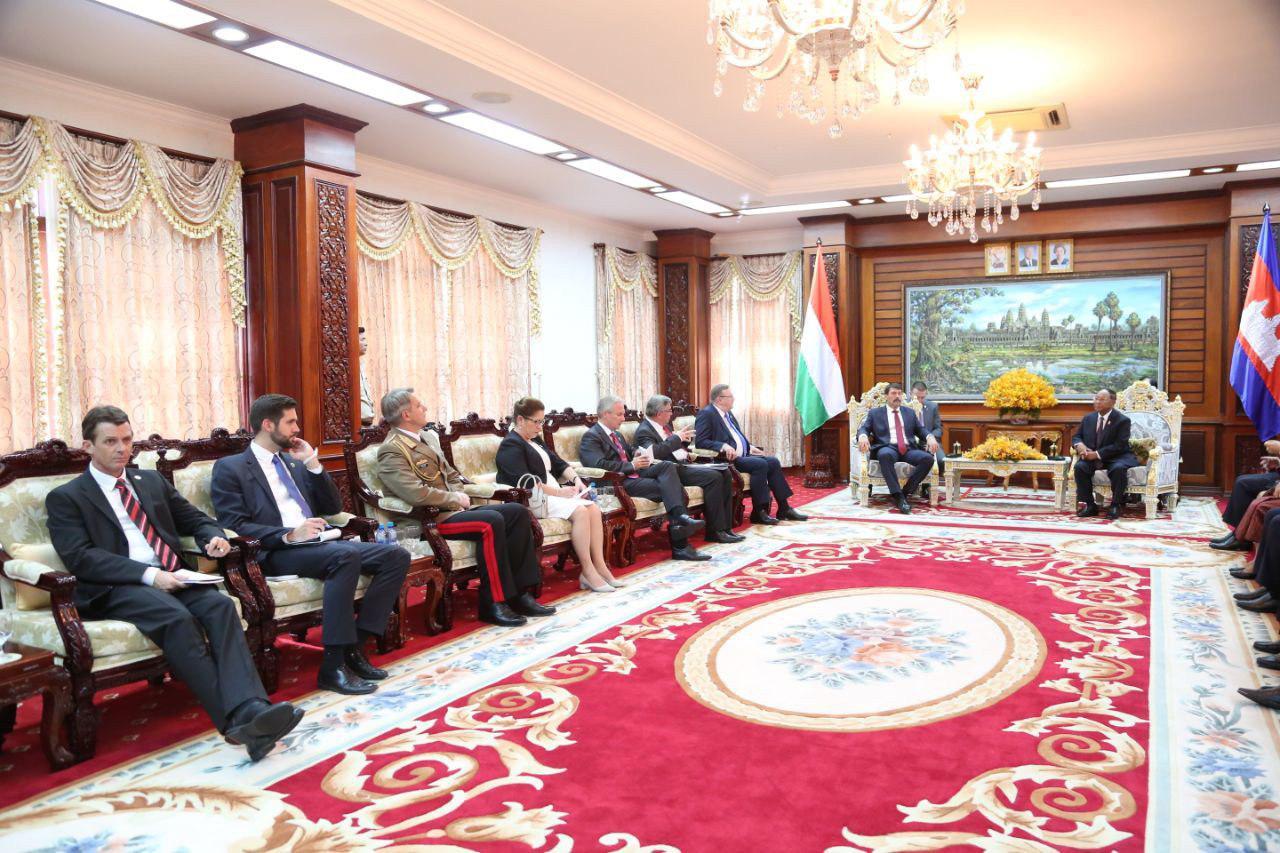 Thereafter, the president received courtesy call by Samdech Say Chhum, president of Cambodia's Senate. Samdech Say Chhum expressed his thanks for Hungary's support to Cambodia during the kingdom's economic and political isolations. He also thanked the Hungarian Government for its continued assistance on education from 1980s to the present.
Senate President Say Chhum also conveyed regards to head of the Hungarian Parliament and invited him to lead the delegates to the Asia-Europe Parliamentary Partnership (ASEP) meeting in Cambodia in 2020.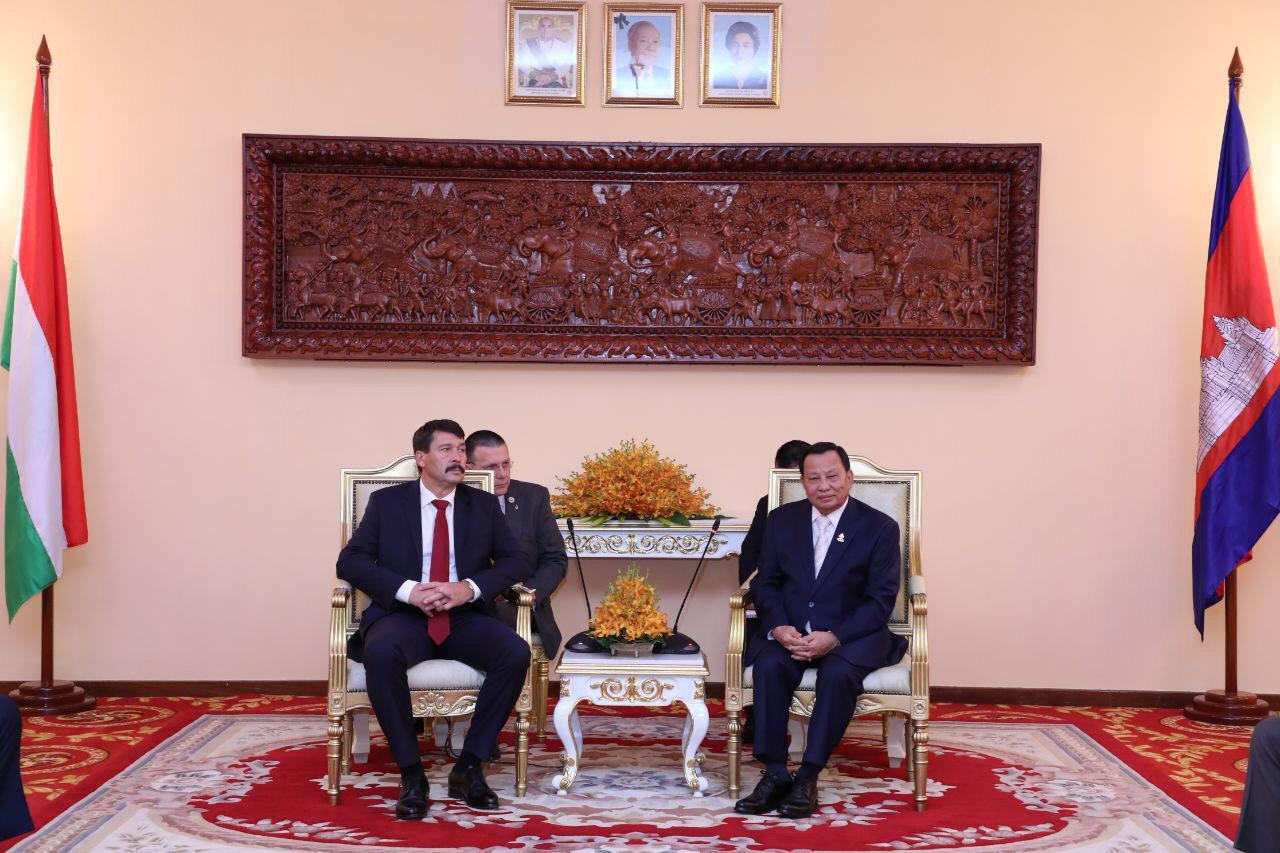 Hungarian President Janos Ader started meeting with Cambodian Prime Minister Hun Sen at 3:30 p.m at the Peace Palace in Phnom Penh.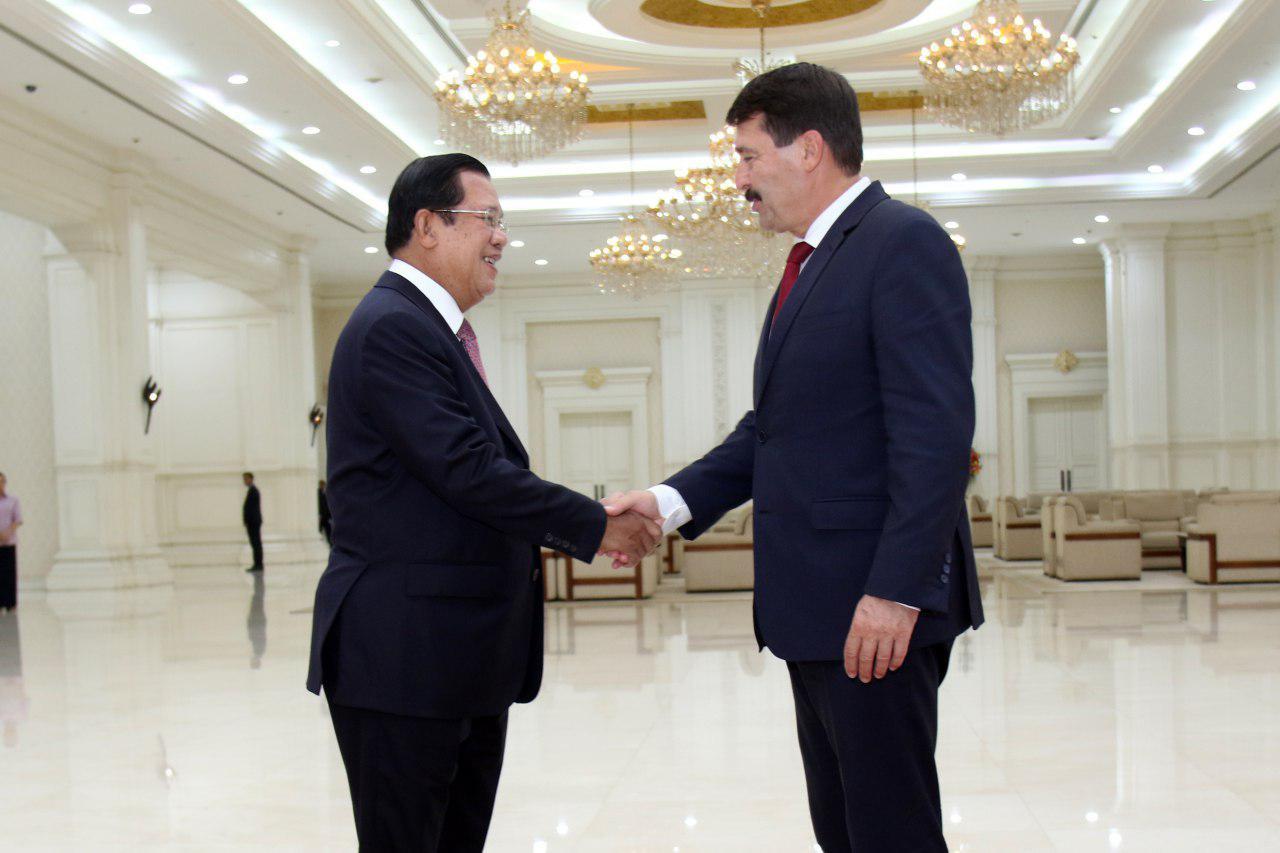 President Janos Ader announced to support Cambodia maintain EU's Everything But Arms (EBA) preferential trade scheme.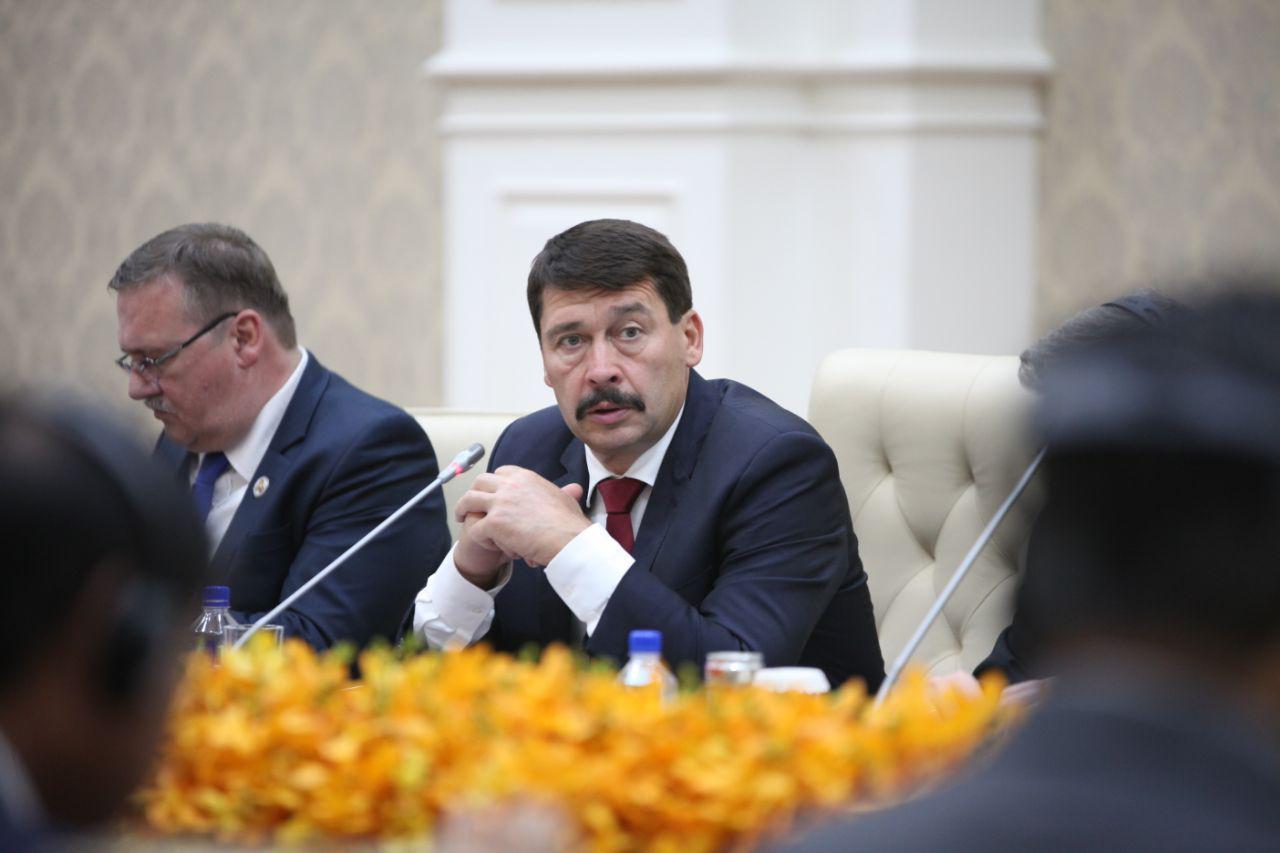 The president also pledged to send experts to assist Cambodia on clean water and solid waste management in the capital Phnom Penh and other cities.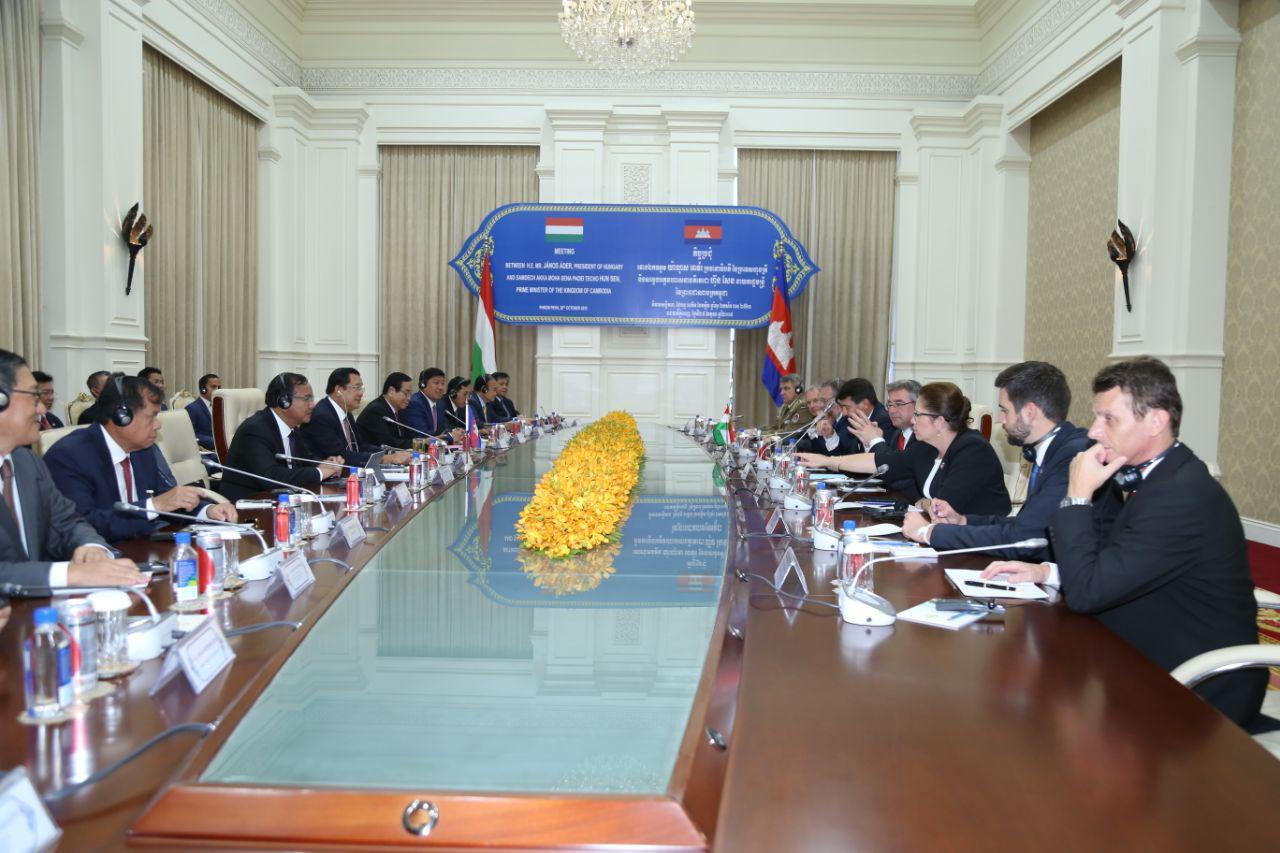 In the evening of 28 October 2019, the president and spouse had a state banquet hosted by Cambodian King His Majesty Norodom Sihamoni at the Royal Palace.
In the morning of 29 October 2019, President Janos Ader and spouse visited Angkor Archaeological Park and other important sites in Siem Reap province.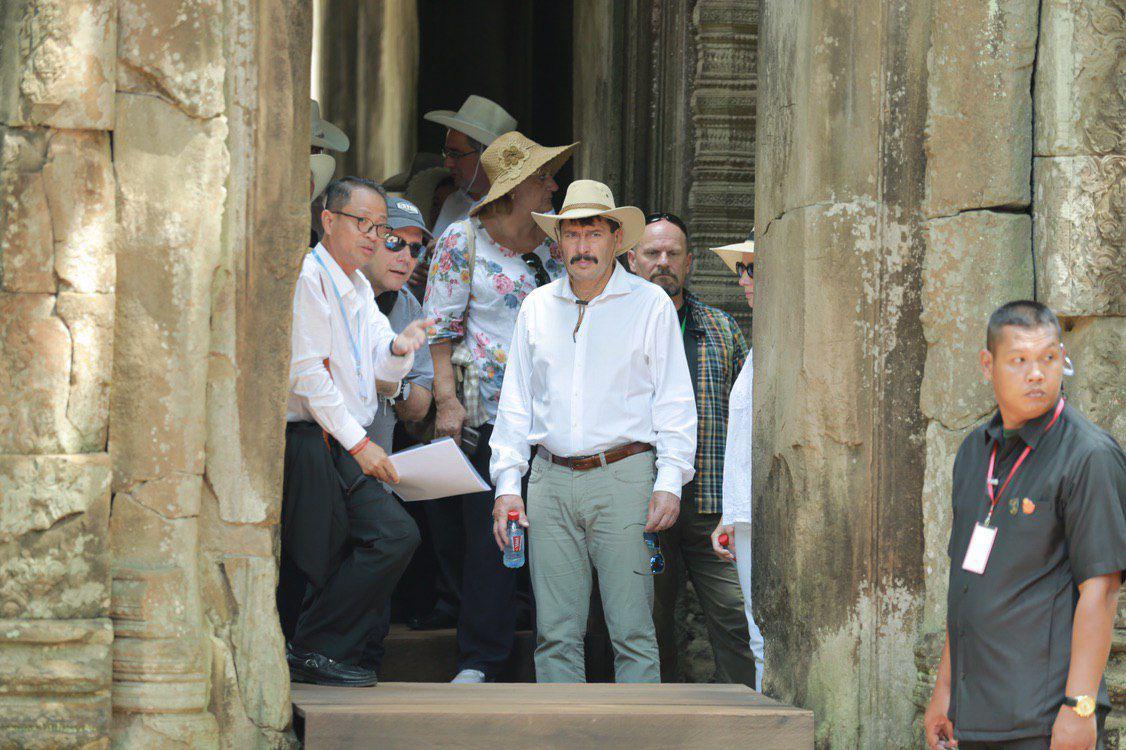 The president and spouse commended the wonderful tourist sites of Angkor in Siem Reap and pledged to further promote Hungarian tourists to visit Cambodia, according to Minister of Tourism Thong Khon.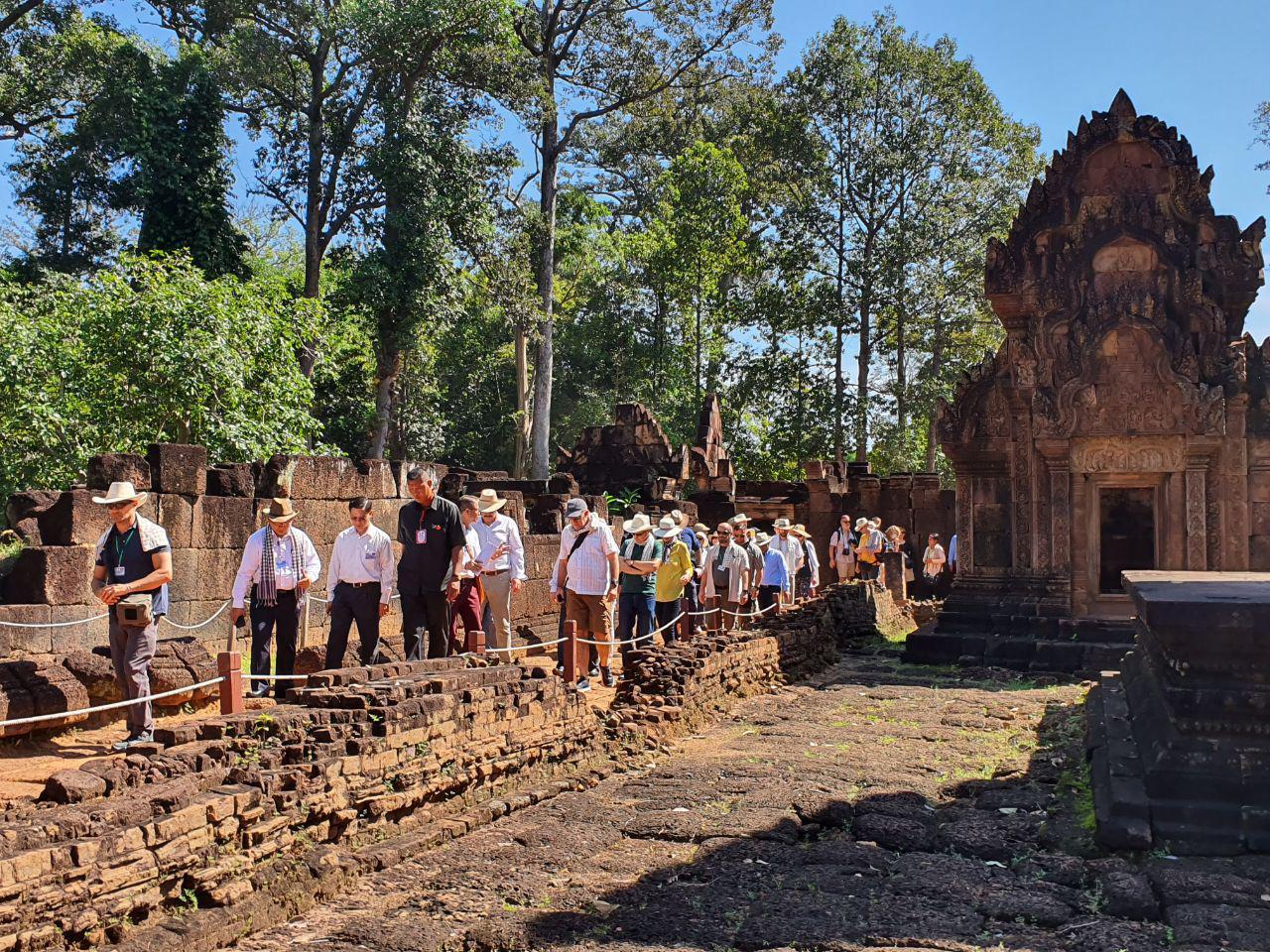 Following the two-day visit in Siem Reap, the president and spouse left Cambodia at 7:35 p.m of 30 October 2019.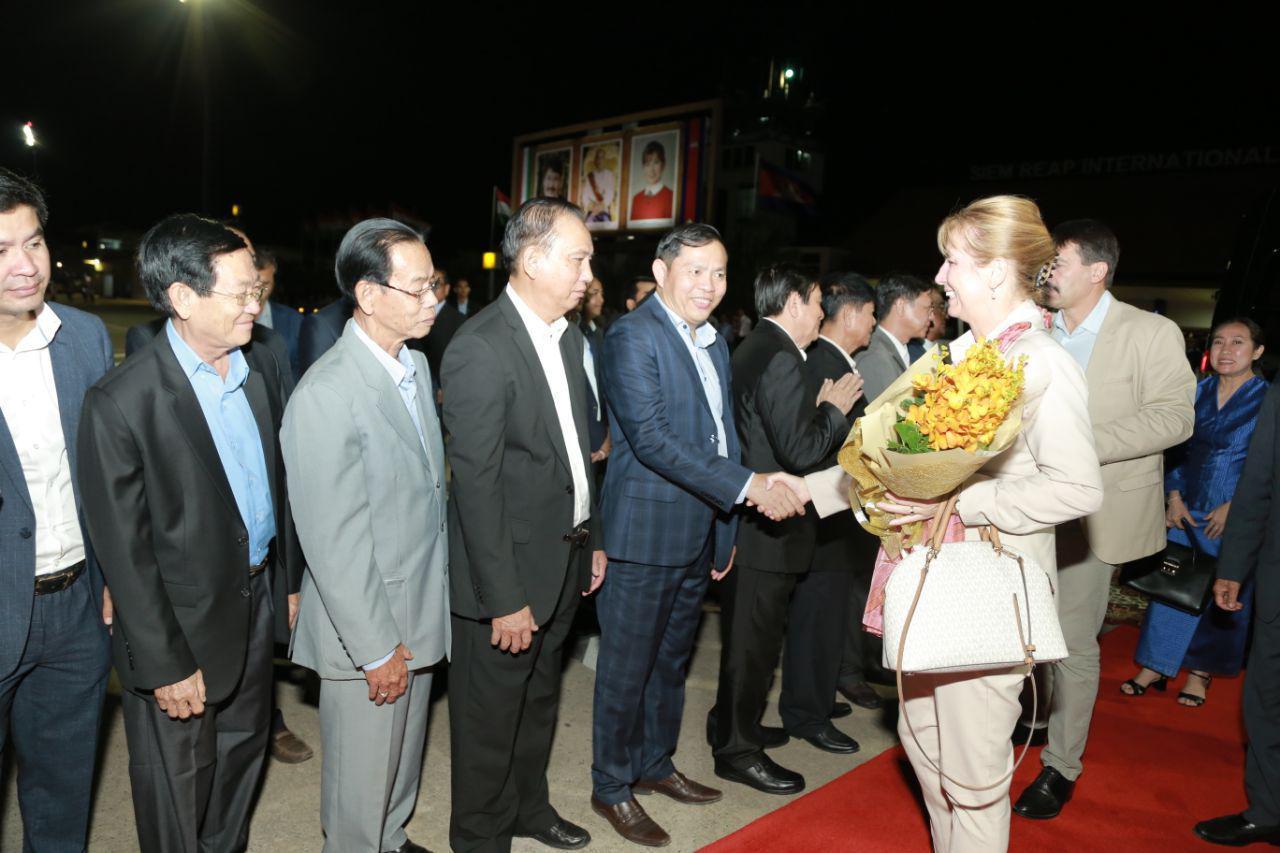 The president's first visit to Cambodia marks an important milestone in Cambodia-Hungary bilateral relations and further reinforce the long-standing bonds of friendship and solidarity as well as the increase in scope and depth of cooperation between the two countries.