Phnom Penh (FN), June 8 – Minister of Foreign Affairs and Cooperation, Prak Sokhonn said that in 2015 Cambodia received $67.45 million of Official Development Assistance (ODA) from Japan to implement four projects that include Clean Water Expansion in Kampot province, about 150km to the south of Phnom Penh, Human Resource Development Scholarship, Chroy Chongva Bridge Rehabilitation, and Mine Clearance Phase VII.
He continued that Cambodia also received $146.6 million of loans from the Japanese government for remodeling of National Road 5 from Prek Kdam to Tlea Ma-Orm in 2015.

Minister Sokhonn mentioned this during the signing ceremony of exchanged diplomatic notes and discussion records on a $2.9 million worth of grant for Human Resource Development Scholarship with the Japan side represented by Japanese Ambassador to Cambodia Yuji Kummaru, in the morning of June 8, 2016 at MoFA.
Japan is a major contributor to Cambodia's peace building, reconstruction and development during the post-civil war period. Japan's contribution to the development of Cambodia includes remodeling infrastructure, agriculture, health, education, and governance.
=FRESHNEWS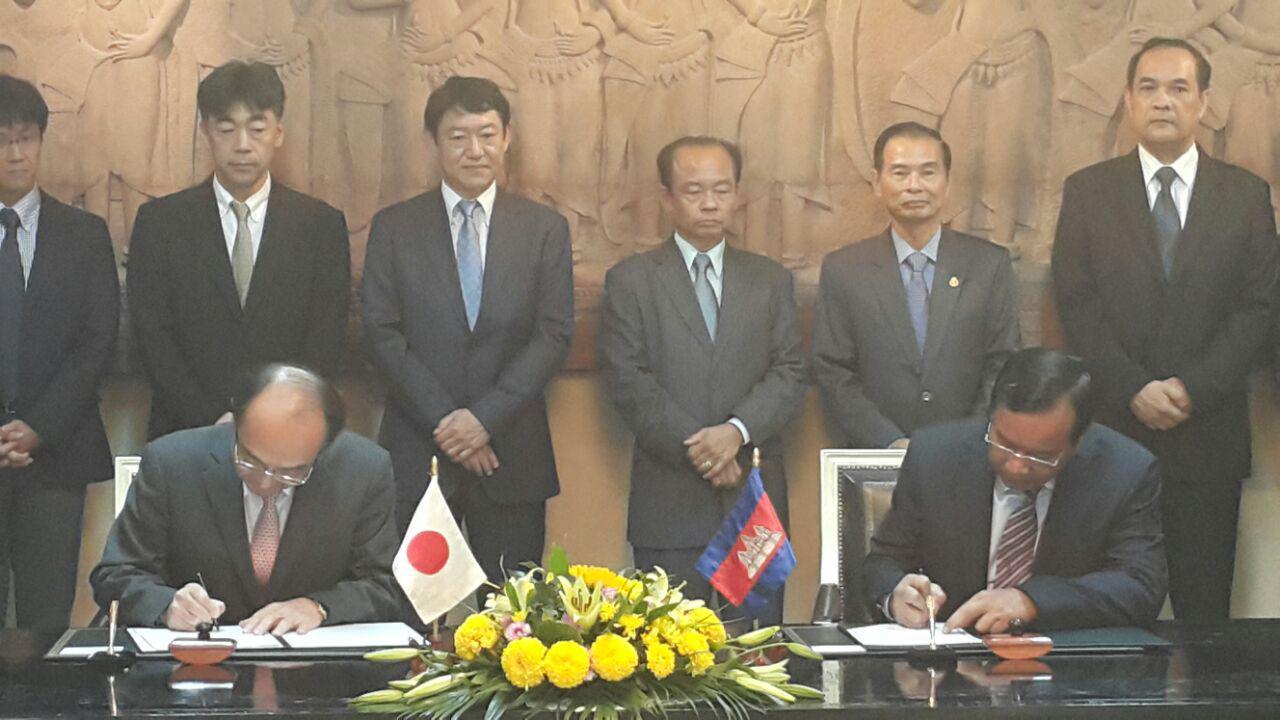 ">