PHNOM PENH, June 7 (Xinhua) -- The Cambodian national football team on Tuesday night defeated guest Chinese Taipei squad 2-0 in the second leg of the Asian Cup Qualifiers playoff at the Olympic Stadium here.
The game attracted a huge crowd of about 60,000 fans.
In the first half of the match, Cambodian striker Hong Pheng scored a goal in the 6th minute, and entering the second half, his teammate Prak Mony Udom earned one more goal by a penalty kick in the 59th minute.
The victory gave the Cambodian team a place in the final qualification round and a chance to play with some of the best squads in the region.
In the first leg of the tournament last week, the two teams played out a 2-2 draw.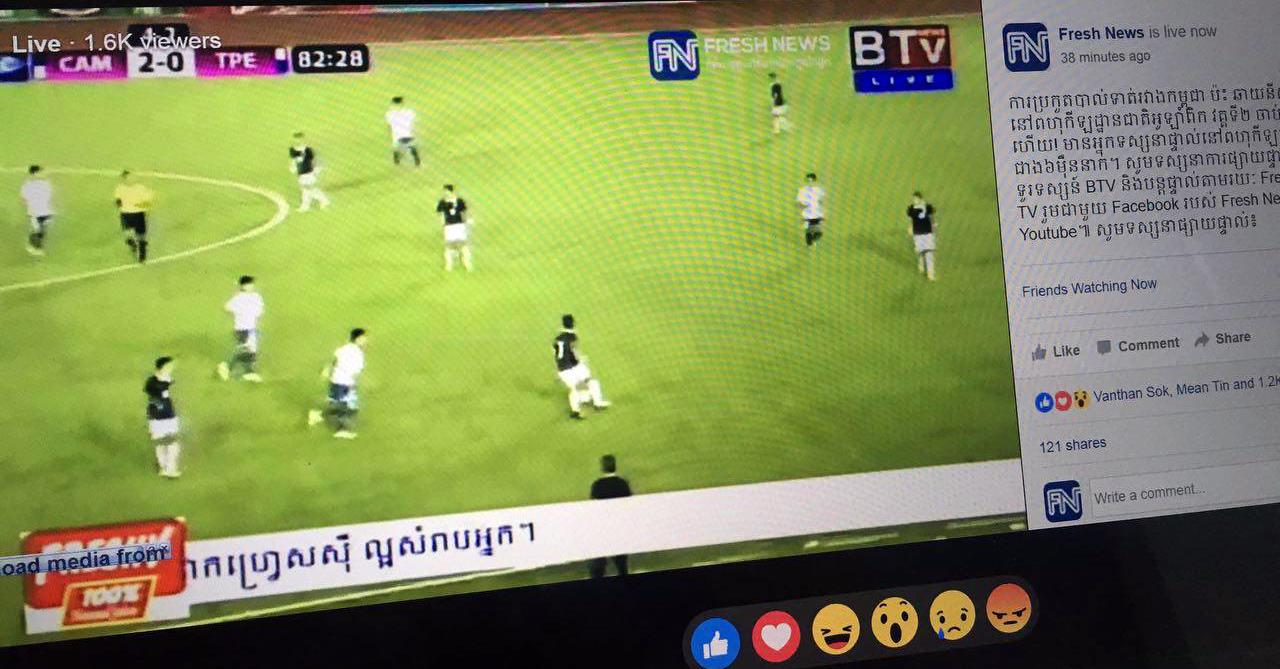 ">