NEW DELHI, May 13 (Xinhua) -- An Indian woman aged 72 has given birth to her first child after 46 years of marriage.
Daljinder Kaur gave birth to a baby boy at a fertility clinic in the northern Indian state of Haryana last month following two years of in vitro fertilisation (IVF) treatment.
Her husband Mohinder Singh Gill is 79 years old.
Though Kaur does't possess any official paper to justify her age (like majority of aged Indians), but doctors at the hospital have registered her age as 72 years.
The couple have named their child Aarman.
If Kaur's age is correct, that makes her one of the world's oldest woman to become mother.
Kaur told the media that she was happy to have her own child.
"Some told me I was doing wrong and that I would feel sorry for that," Kaur said. "But then I had made my mind and was not bothered about what people said."
Fertility experts say Kaur's IVF treatments raise serious questions about ethics and responsible practices.
A local newspaper Times of India reported that according to the rulebook of the Indian Council of Medical Registry (ICMR), the combined age of a couple aspiring for a child through in vitro fertilization should not exceed 100 years.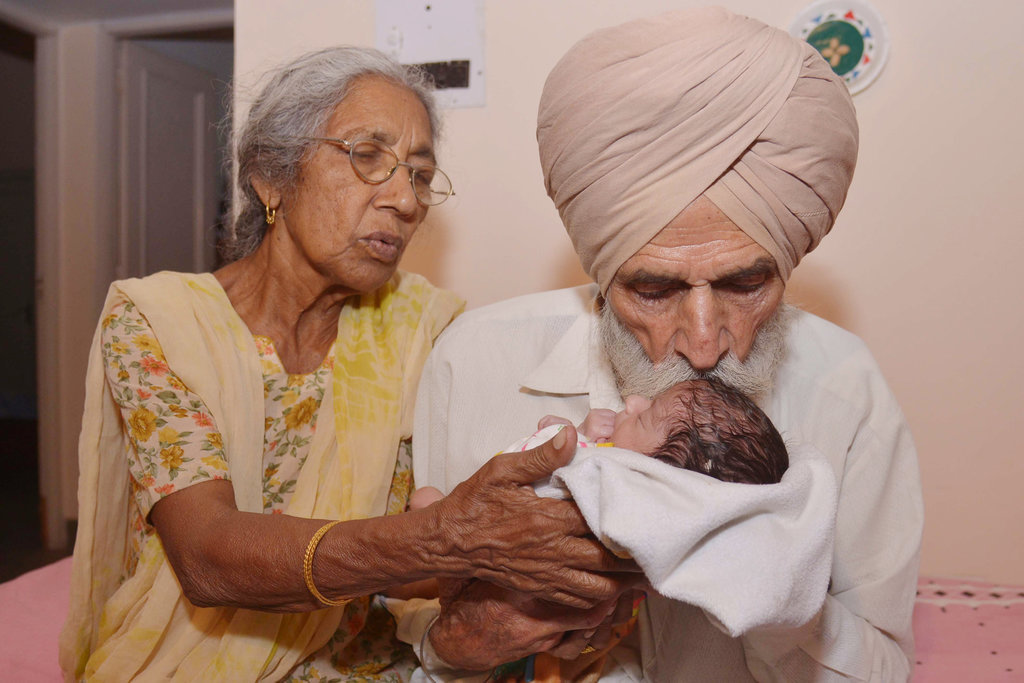 ">